If you have received an enquiry from your ROLLER form, this article will show you how to change it into a booking:
 
Booking enquiry sample
Below is a sample of an enquiry submitted by your customer through your website via a ROLLER form: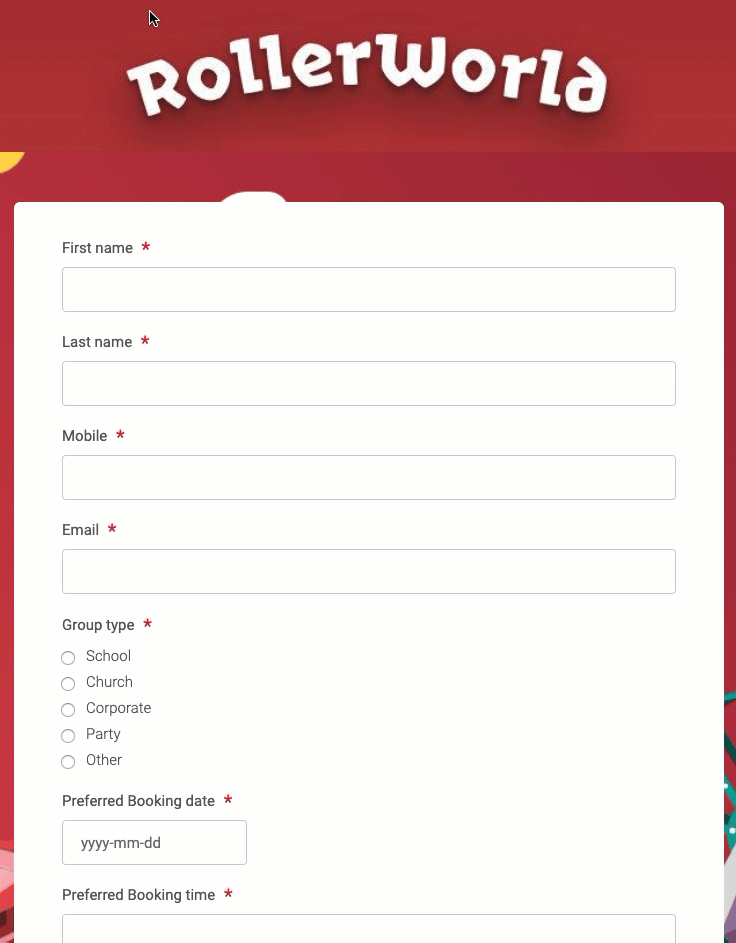 ​
You can read more about our form functionality here. 
 
Finding the enquiry in the ROLLER Inbox
1. In the Venue Manager, click on the Inbox button on the left-hand side panel. The number next to the word "Inbox" refers to any unread enquiries you have 
​​

2. Find the enquiry by scrolling through your inbox
3. To open the enquiry, hover across the enquiry received, click the three-dot button, and selecting View booking 

​​
  
Converting an enquiry into a new booking
We recommend contacting the customer prior to converting the enquiry received to a booking. You can log your communication with the client on the booking notes section of the booking, or from the activity stream call log and send email feature. 
1. Clicking on the View bookings button will take you to a new booking page's Forms tab. To read the enquiry submission, click on the form attached
2. To add items to the booking, click on the Availabilities tab:
Using the form as a reference point, select the date of the booking
Adjust the product filter and time filter (if required) to allow the availability selector to find the item you would like to add to the booking
Click Add items to booking
3. To confirm the booking, hit the Save & Reserve button
4. Once the booking is created, you can take payment for the booking by clicking the Take payment button or send an invoice to the customer by clicking the New invoice button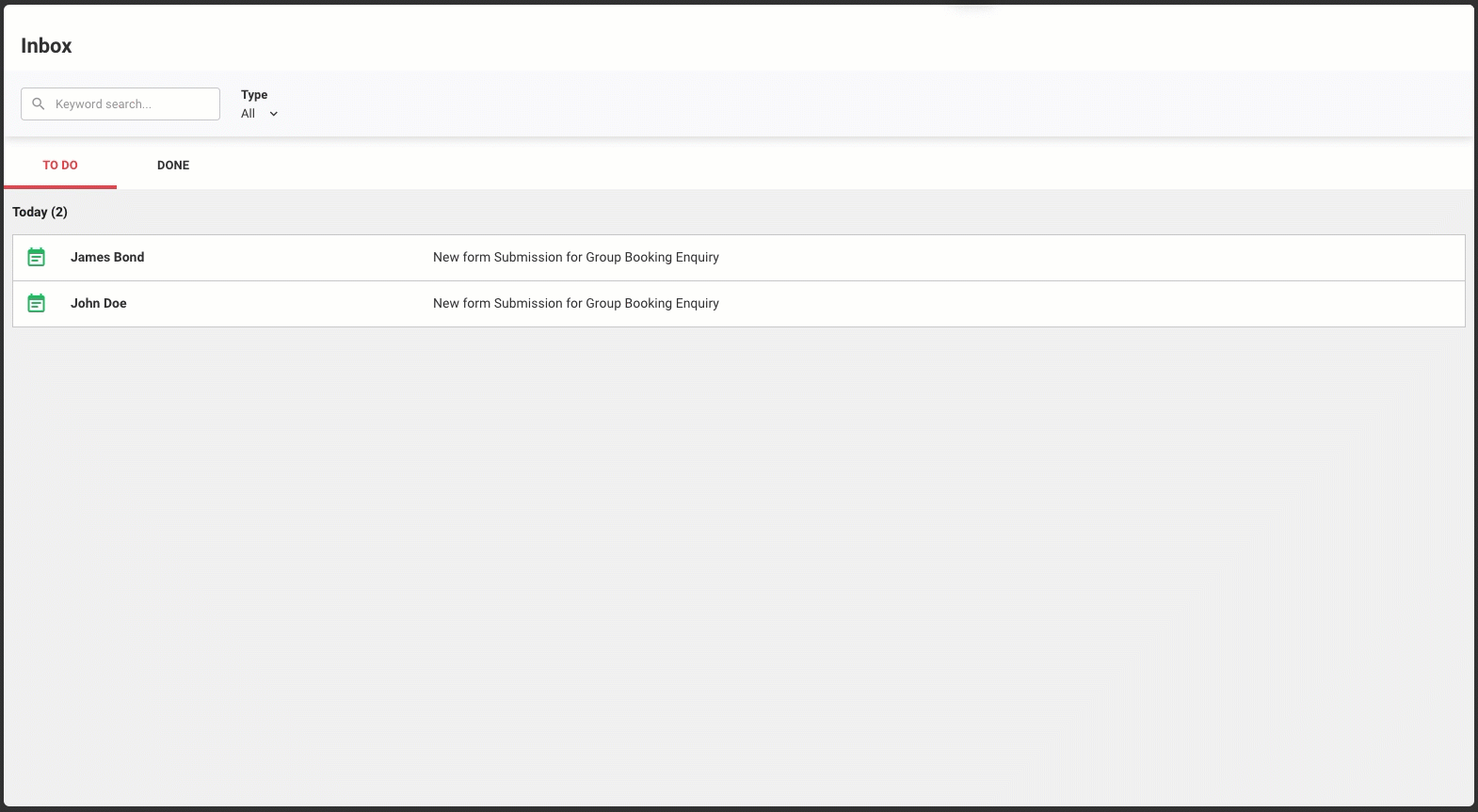 Marking an enquiry as actioned
1. Go back to the Inbox tab and hover across the enquiry you just converted to a booking
2. Click the ✓ icon to mark it as actioned. You will be able to find this enquiry under the Done tab


​