In this article, learn how to update the Location attached to an existing Session Pass booking:
Updating location in an existing booking
1. Search for the booking you would like to update in the Venue Manager
2. From the booking details tab, navigate to the Order tab
3. Click on the Edit location button on the bottom-left of the screen
4. Select the new location and click Update location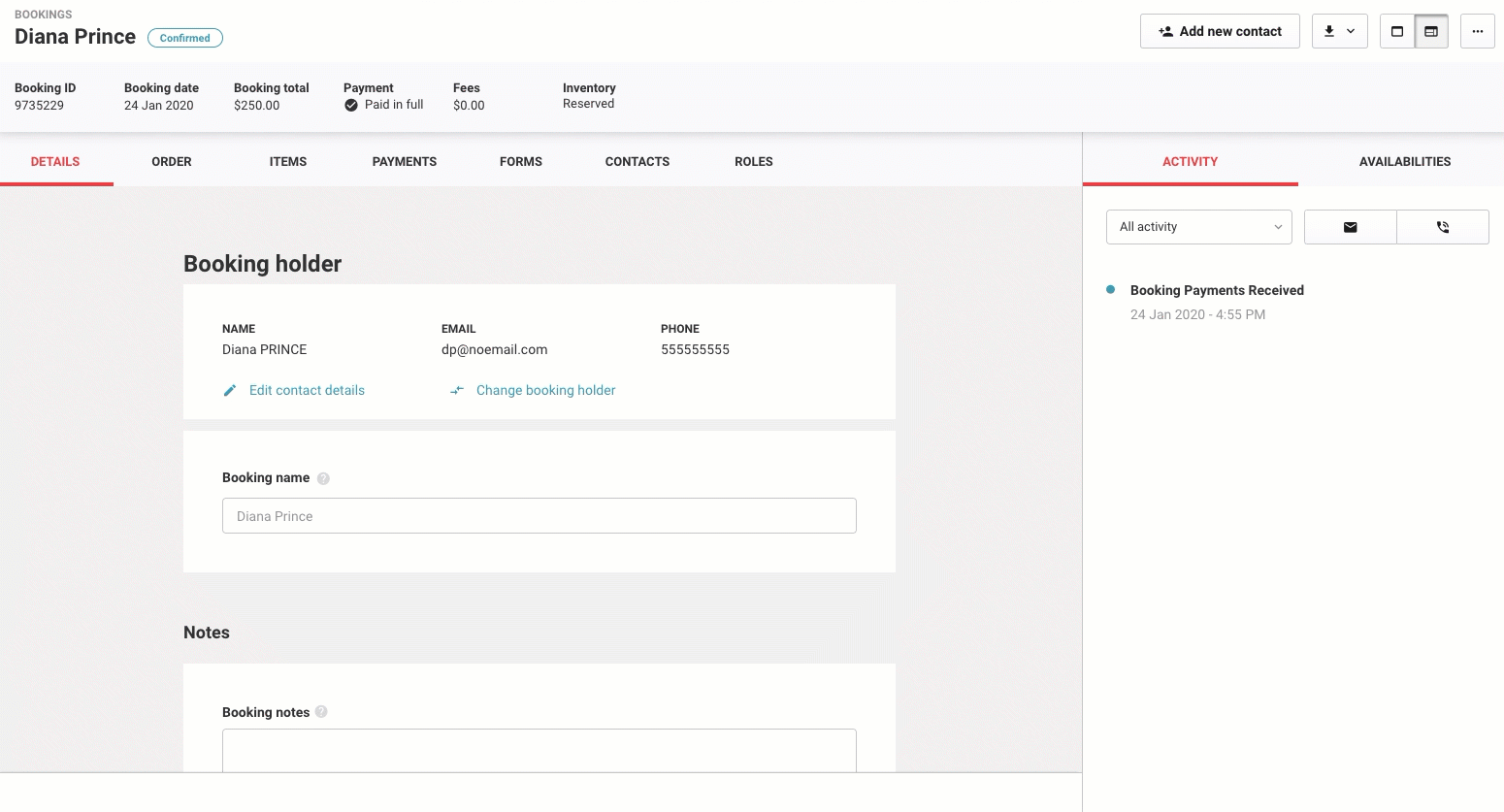 Example use case
Scenario:
You changed your party booking product that is set up using Session Pass. Originally, a party had a 30 minutes of jump time followed by 60 minutes in the party room. You have now changed this so that party guests can use the party room since they arrive, without having to wait until the finished their jump time.
You already have existing party bookings, and would like to change the structure of all upcoming parties to follow the new set up.
ROLLER best practice:
1. Get the list of all upcoming booking and export it from the bookings grid view:
Adjust the filter to "Within the next 1 year", and use the Product filter to search only the party roduct
Ensure booking status is set to "Booked" and you include all booking managers
2. Using the exported list as a reference, update the location of each booking by following the steps 1-4 above