Once the printer has been installed in Windows:
1. Ensure the Cash Drawer is connected to your printer
2. Search and navigate to 'Printers and Scanners' in Windows
3. Select the printer and click 'Manage'
4. Click 'Printing Preferences'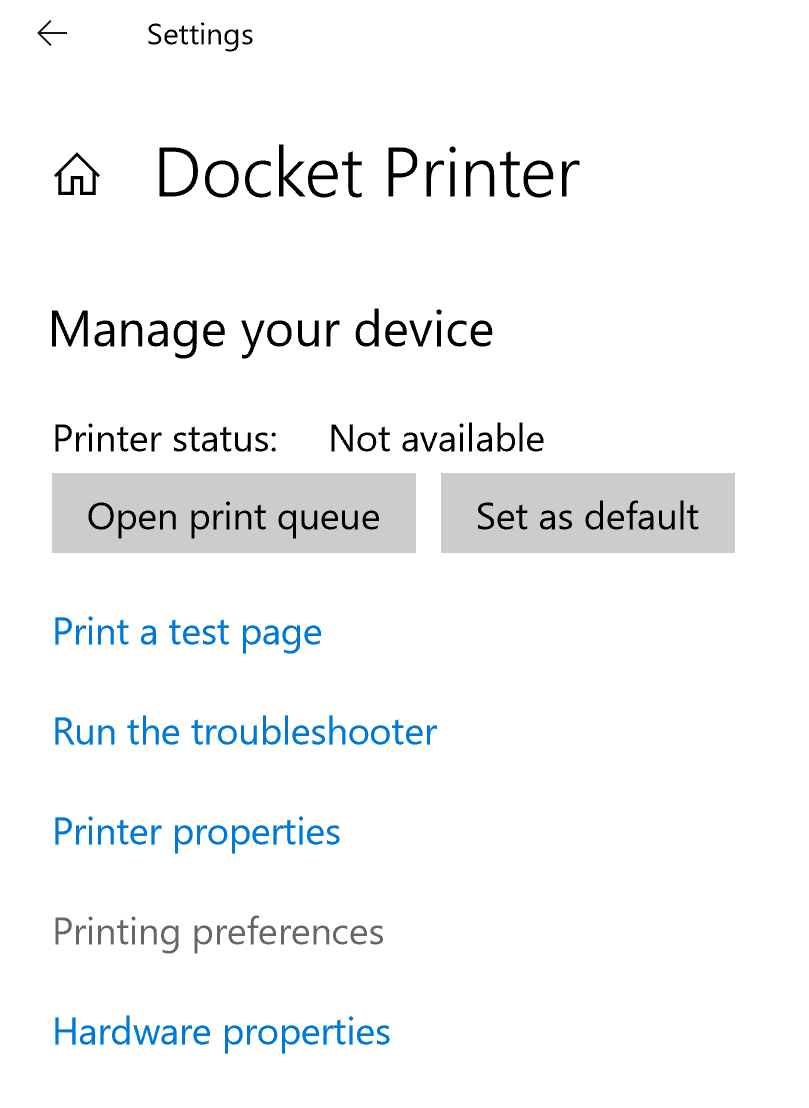 5. Select the 'Peripherals' tab
6. Select 'Cash Drawer' as the peripheral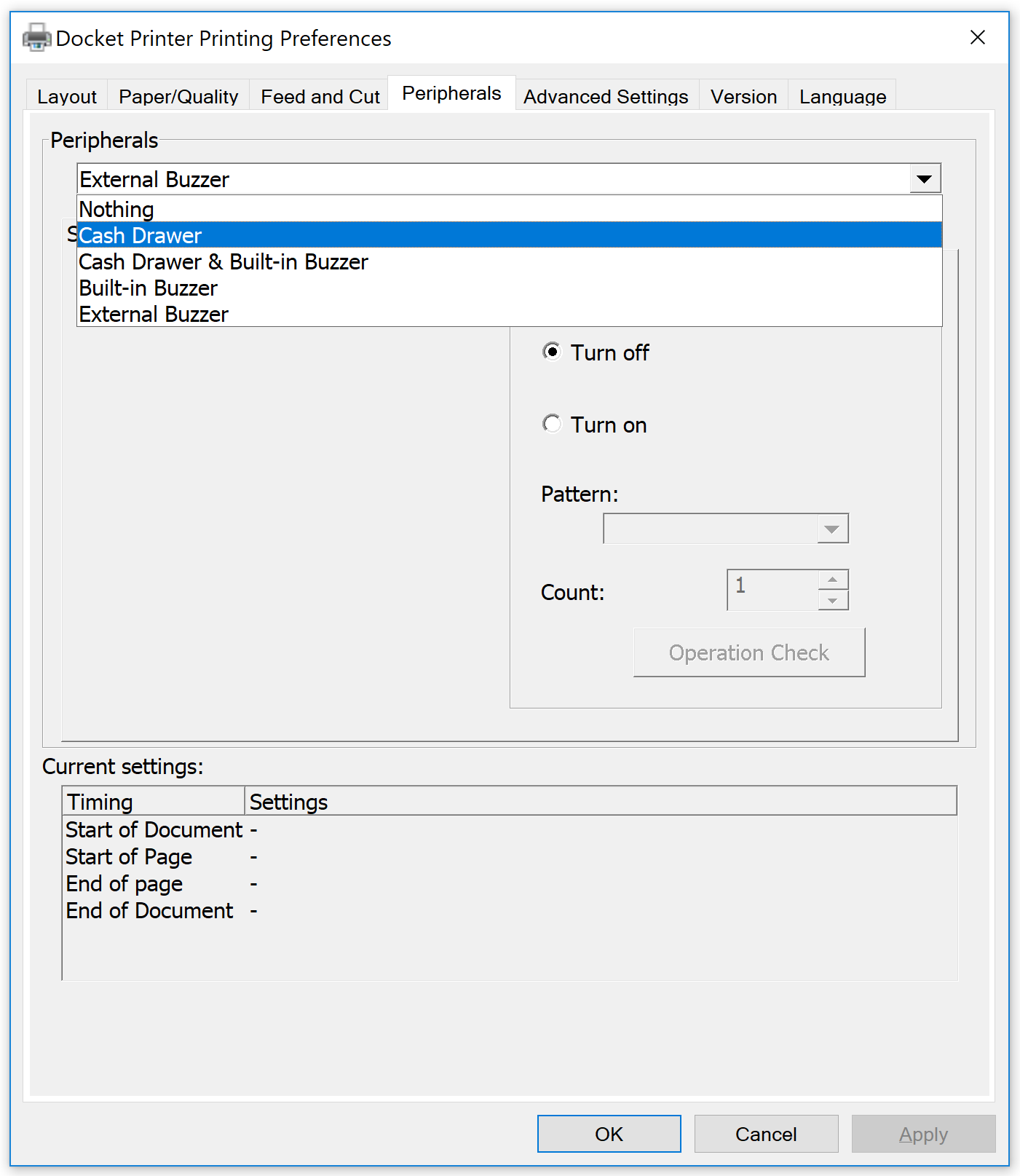 7. Select both 'Open' radio buttons and click 'Apply'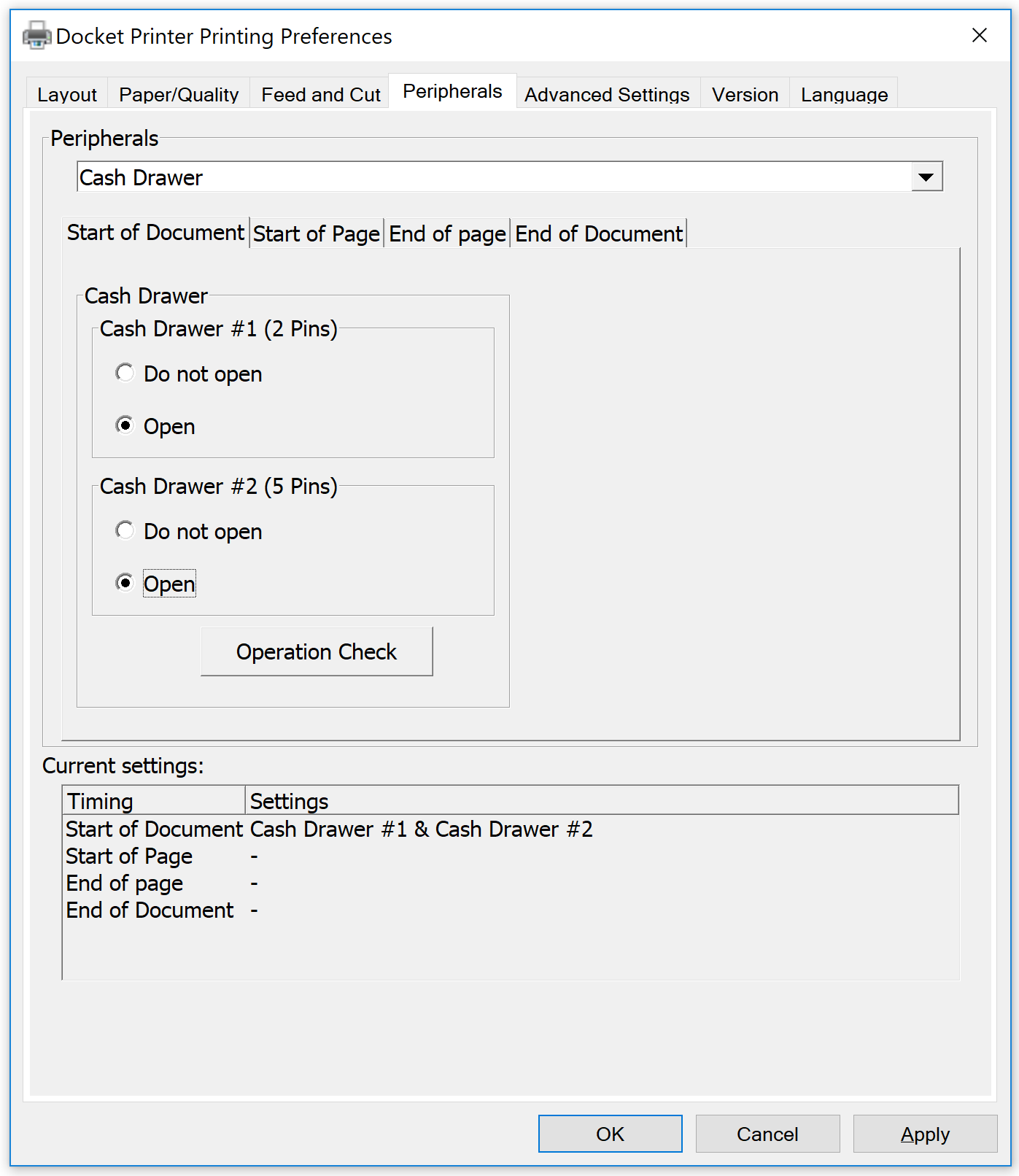 Please note some printer models may vary and as such enabling the Cash Drawer will be found elsewhere in the Printing Preferences.