Modifiers allow you to make partial changes to products or stock items such as adding milk or sugar for a Coffee order
Head to the Modifiers page
Hover of the 'Products' menu select 'Stock' and then click on 'Modifiers' from the flyout menu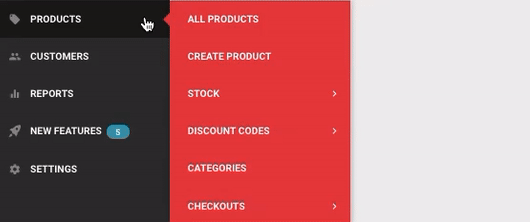 Creating Modifiers
Towards the top right of the page, click on the button + Add Modifiers 

You will be taken to a new page to create a Modifier Group:


Give it a Name


Create Modifiers
The following is required to create a modifier:
Name
Price (optional) where you can choose between $ (dollar) or % (percentage). If there is no additional cost, leave it at 0.
Is required - select this option if this modifier is mandatory if the stock item with the modifier is to be sold online. When this option is selected, you can see the cost of the modifier in the cart added to the stock item
Click +Add modifier if you have more than one option to add, click the Delete (trash icon) to remove the modifier

Please note: once you have sold a modifier, you cannot delete it from the product

Link the Modifier to Products
In the Apply to Products section, start typing in the names of the product that this Modifier Group should apply to and select them from the drop-down to add to the list. You can remove a stock item by using the Delete button. If you want the modifier to apply only to stock, click the Stock only checkbox


Save Changes
At the bottom of the screen, click Save to update changes or Cancel (this cannot be reversed)

Edit Modifiers
To edit a modifier, head back to the Modifiers page. Scroll down to your modifier and click the more button and select Edit. This will open your Modifier set up so you can adjust, just remember to hit Save if you make any changes.