1. Go to Settings > Staff > Add staff member

2. Fill in the following fields:
Mandatory:
Name
Email - emails must be unique
NB: If the business has multiple platforms, a user cannot have the same email address for two platforms. A red error message stating "Email already in use" will be displayed if this is the case.
Role -  this decides the level of access for the user, please see this article for permission levels for each role
Optional:
Image
Display Name
Contact Number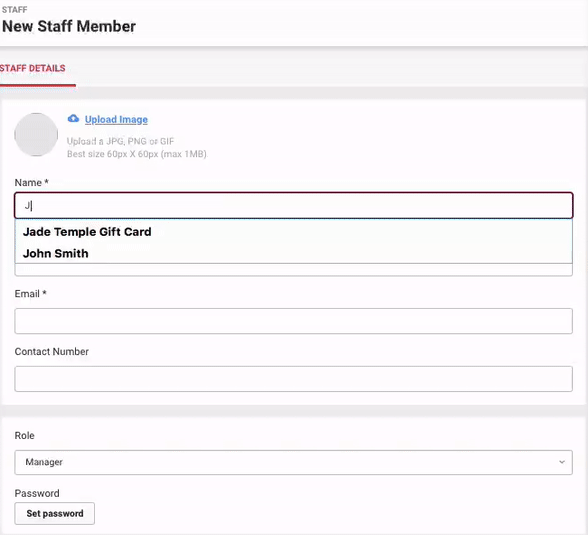 3. Set the password with a minimum of 9 characters 
Click Set password
Hit Send invite - sends an email to the user to set up the account
NB: If an invite has been sent, the account cannot be used until a password is set and a password cannot be reset (even from VM) until the user has set the password

4. Click Save Changes