Time to time, guests make errors or in some instances, expiry dates are extended - here is our guide to editing gift cards:
Find the gift card
From Venue Manager, go to Products > All Products
For the particular gift card product, click the more options menu (3 dots) and select View gift cards.
This will direct to the Manage section of the Gift Card product. Click on the Search bar and type in the gift card ID into the search box that appears, this will show the exact gift card you want to edit
Click the more options menu for that row and select View gift card.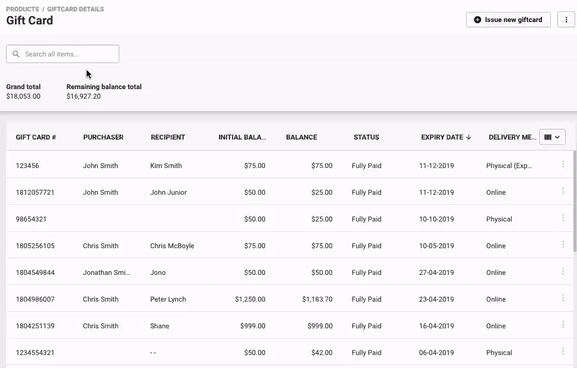 Edit the Gift Card
This will take you to the Gift Card ID and details page
From here you can adjust or add the following:
Gift Card #
Balance
Expiry date
Is sent status (for physical only)
Recipient Name, email and message
Delivery details (for physical only) such as Delivery name, Tracking ID and Delivery address
Address (this is only important if it is for Physical Gift Cards)
Comments
Please note: purchaser details such as Name, Email, Phone can be found on the details page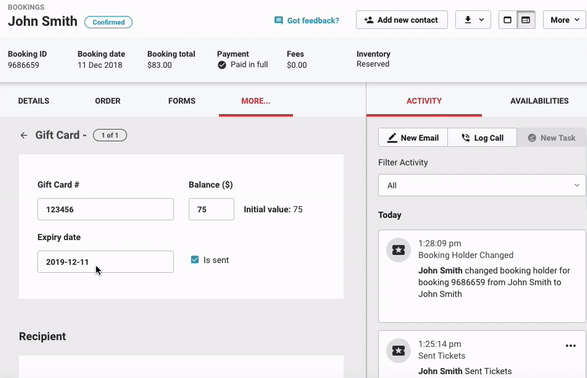 Once you've made changes, you can click Save to make these changes live.
Any changes made to a gift card is recorded in the Timeline towards the bottom of the page.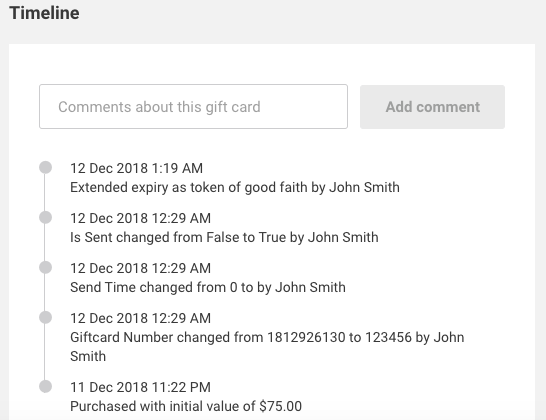 Please note, any changes to balances will only update in the back end and on digital gift cards. Physical gift cards can't be amended once issued but its status can be checked on ROLLER POS or in Venue Manager.