This article shows how you can view settings, make changes or archive a product you've created.
Head to the Products page
Hover over the Products button in the navigation and select All Products. To navigate to Stock or Modifiers, hover over the Stock option from the flyout menu.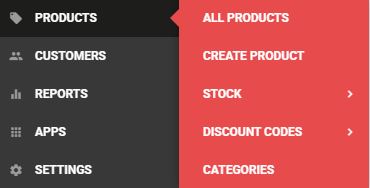 Filter your Products
You can filter your Products by Type (all or a specific type of product) and Status (active, archived, or draft) to narrow your search.
Clicking the more button of a specific product allows access to edit, exporting booking information and archive/unarchive the product.