These can be added to your Passes and Sessions, please note that they won't appear on your main page as a product to purchase. You will be able to add as many adds on as you like to each pass and session product
Create your Product
Hover over the 'Products' button in the left-hand side navigation and select 'Create product'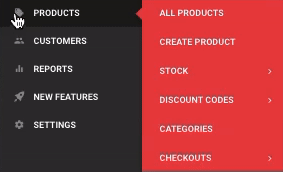 On the Products page and select the Add-ons button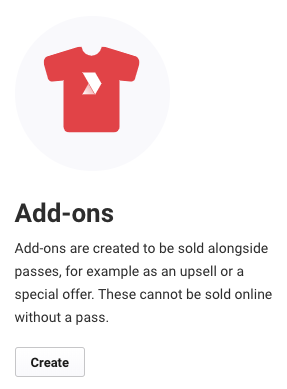 Fill in the Details
Add the following
Name (required)
Description
Upload an Image - click 'Upload file' button and select the file from your desktop to upload. Once the image loads, pull and drag the crop marks to frame your image, anything with a dark overlay will be cropped out. Press Save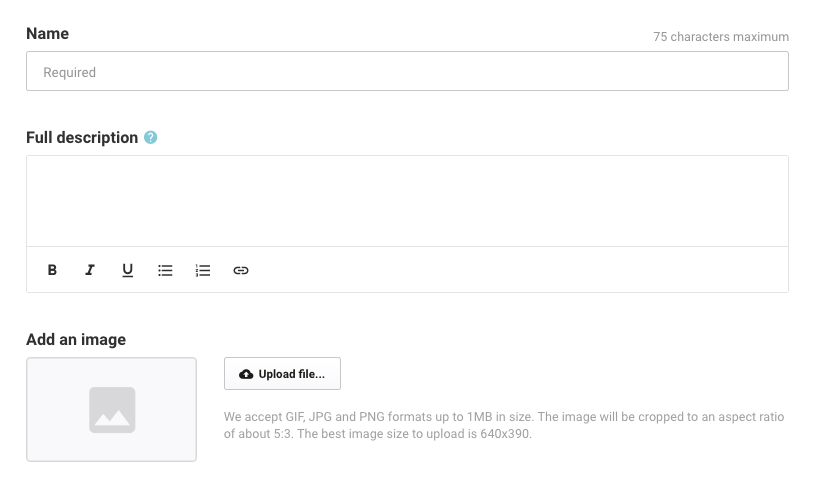 Product category (optional) - select all the categories that apply

Type of Add-on
Set the Add-on Type to Standard, unless you have our Donation function or read up on our Open Product article if you would rather make that type of product
Decide what days this can be booked
Any day (highly recommended)
Only on certain days - you must select specific or recurring dates
Override the text, this shows on the email confirmation and PDF ticket e.g - valid for one use
Set Tax
This will be automatically set to the default, but you can choose from other preset options in the drop-down menu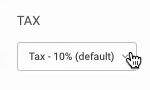 Set Product Attributes
Select the attributes based on your add-ons and it will ask you for specifics based on the following:
Is there limited availability of this Add-on?
Does a specific date need to be selected when purchasing this Add-on?
Are there different varieties (e.g Size, Location) that need to be selected pre-purchase?
Do you need to define locations for this Add-On?
Force customers to purchase the Add-on at checkout unless removed from their order?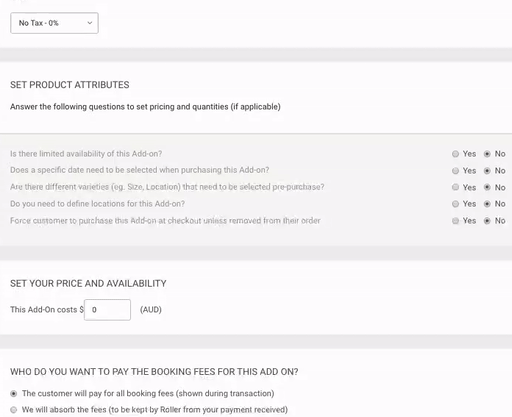 Define the Varieties of your Add-Ons
Give the variety a name and fill in the necessary information as per your Product Attributes such as name Name, Price, Qty, Qty per Day or Location
Click the more button for more advanced settings such as:
Add a variation image - use an image other than the main image set
Has user-defined cost - this should only be used for POS only items as it lets your POS user set the price
GL Code - set a specific GL code/reporting category to this add-on variety
Tax Override - select a specific tax rate for this add-on variety and check 'Tax inclusive' if it applies
Click Add Another Variety to add multiple options or click the Delete (Trash icon) to remove a variety

Fee Allocation
This is where you allocate fees to either the customer or the venue

Save Product
Click 'Save' to finalise product creation