This article illustrates the guest experience when purchasing a digital gift card in ROLLER.
When purchasing a digital gift card in ROLLER, the recipient will receive an email notifying them that they have received a gift card from the purchaser (time set by the purchaser).
The email will look exactly how you've configured the Gift card received email template within Template Studio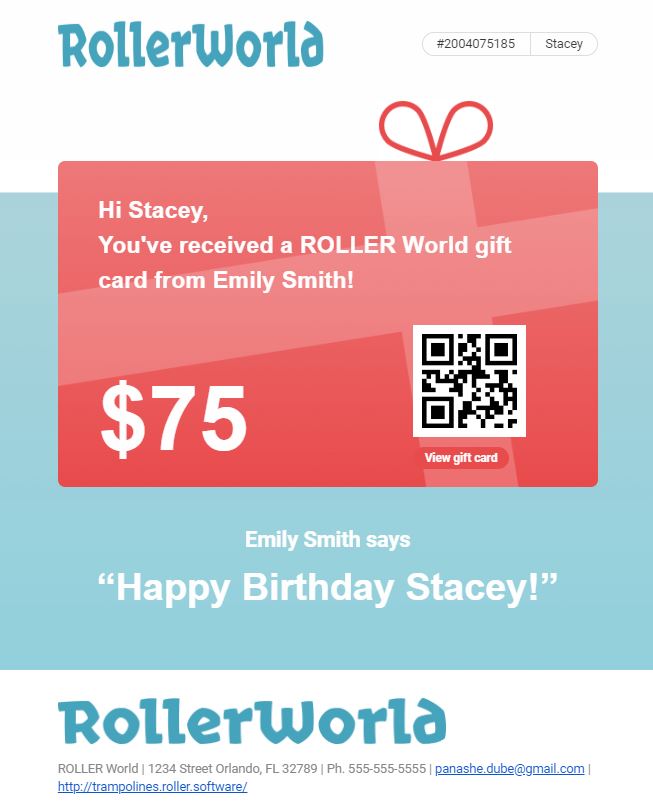 When the recipient clicks View gift card they will be taken to a new page which will show either the video or written message
When they click Continue they will be shown their gift card including the balance (updates in real-time), expiry, gift card number and QR code
There are options to see Terms

for the gift card, the option to

Print

and if you set a passcode, clicking the

Admin

button will allow you to manage redemption's from the guest's mobile phone/tablet.