The Brand & Appearance page is where you can customize consumer-facing content including logos, background images and color palettes.
Be sure to read our
design guidelines
to read our design recommendations to ensure your platform looks its best.
To access Brand & Appearance in Venue Manager navigate to Settings > Design > Brand & Appearance
Upload

Assets:
Default logo - this the default for all logo instances.
Background image - the image displayed on non-embedded checkouts and online waivers.
Header logo - the header logo is used in emails and in the header of SSK.
To update the following, please hover over the existing image and select Upload file, a pop-up modal will prompt to upload a file. If the file does not meet the aspect ratios, click and drag the cropping handle to crop the image.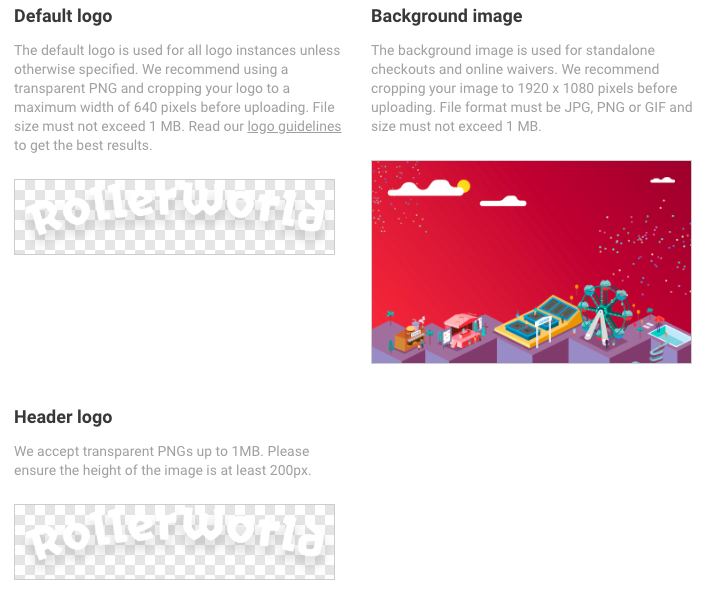 To adjust the Colour palette, highlight the HEX code and type in the new code to change the color. Clicking Revert to default will change the color codes to the ROLLER's default colors.
Primary color - used more than secondary color & in more prominent parts of the customer-facing design
Secondary color

3. Upload Application images:
Checkout header -

this is the header logo for the checkouts.

Invoice Logo - this is the logo on the invoice that is sent out to the guest.
4. Click the Save button once all updates have been made or Discard to remove all changes