About
The Waivers kiosk has been designed to increase entry management efficiency and can slot easily into your business. It is a standalone user-friendly waiver signing station designed to reduce checkout strain particularly for peak times and doesn't require staff assistance.
ROLLER has optimised the user experience to reduce check in-times especially for those who already have existing waivers and allows for customers to attach waivers to their booking prior to checking in. This cuts down waiting times for customers as well as serving times for front of house
Activate
To activate this feature, click the 'New Features' tab on the left-hand side menu of your platform
Logging In
Using your own tablets or a standalone device, a staff member with either an Admin or Manager will need to login to the Waiver Kiosk URL for each device. Please note that logins are valid for 7 days, so it will require a login every 7 days. The Waiver Kiosk URL will be provided to you once you have activated this feature for your account.
After logging in, your customers can use the Waivers kiosk as they like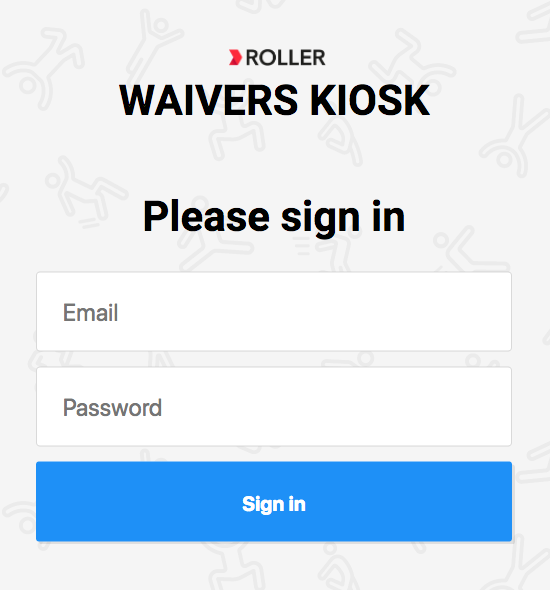 Design
Your existing waiver is reformatted into a kiosk friendly UX design to make signing waivers super user-friendly and doesn't require any training!
The logo and button colour can be adjusted in Site Content settings and the name of the waiver is displayed on the Home page of the Waiver Kiosk