Global header
This includes the following:
The collapse button - more information below
Help - denoted by a question mark, this directs you to support.roller.software to look up Knowledge Base articles and for ROLLER Champions to log support tickets
Notifications - the bell icon will display any notifications such as exported files
Search bar - this allows looking up bookings via name, booking ID, gift card ID and so on
User settings - from here, you can log out, head to the Venue details and go to the Playground. Please note, if you have Headco accounts activated, you can toggle between platforms from here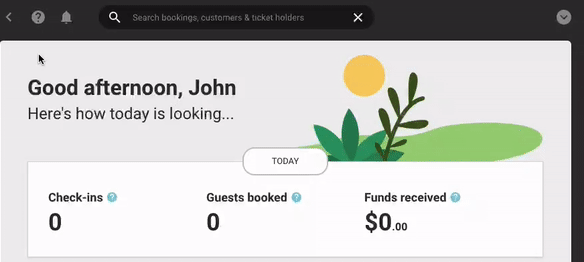 In-platform support
The little red 'Need Support?' tab slides out a panel that allows you to search & read Knowledge Base articles within the Venue Manager, check out the Platform Status as well as read the Release Notes
Click the X button to close the panel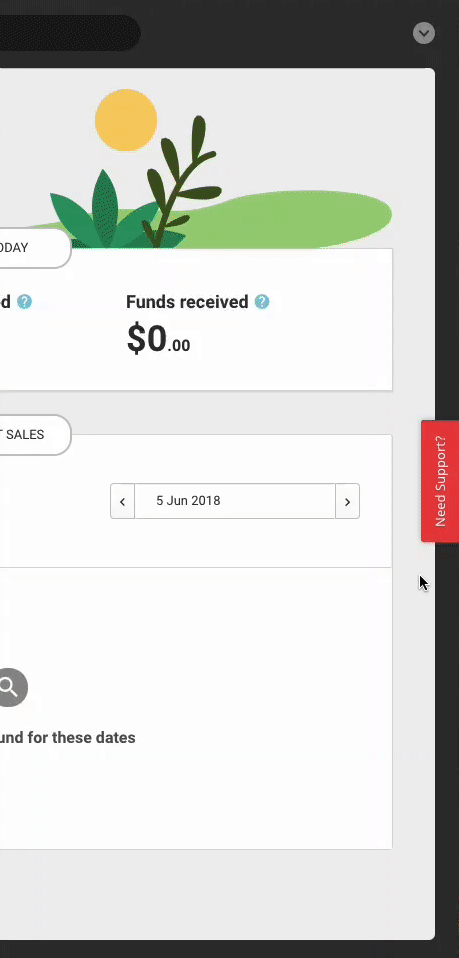 Navigation 
Our navigation for ROLLER Venue Manager allows you to navigate to sub-pages using a flyout menu. This will allow you to move around the platform much more quickly
To navigate to sub-pages, simply hover over a section title then select that page you wish to visit in the flyout menu. The page you are currently on will always be highlighted in blue in the navigation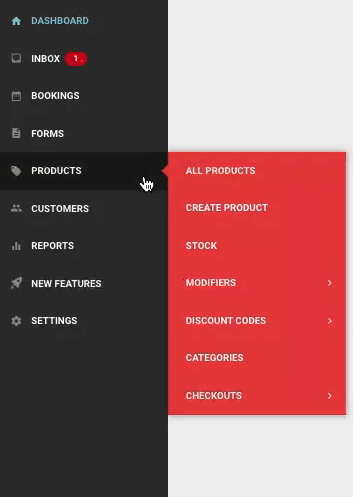 You can also now minimise the navigation to allow more space for the main interface. But have no fear, you can still easily navigate around the platform in this mode using the flyout menus
To minimize the navigation to display icons only, please click the collapse button denoted by the < arrow and click this again to expand the left-hand side menu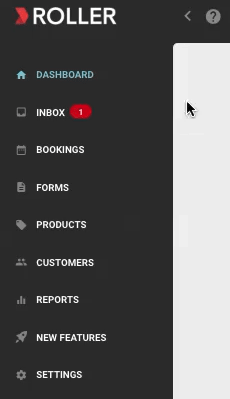 Site Map
We have reorganized the pages in the Venue Manager slightly so that things are more easily found. This means that items that used to be page buttons are now accessed from the main navigation. It's important to note that some of these menu items might not be activated on your platform depending on the venue's ROLLER subscription.
To familiarise yourself with the structure; please see our site map below: