After initial product set up, over time, there may be occasions which require you add another location the configuration

Edit your existing sessions product 
From the Products page, click the more button of the product you want to edit and select 'Edit'.

Add the location
To add a new location, this will need to be added in 3 places:
Location
From the drop-down, select any additional location(s) that you want to add to the product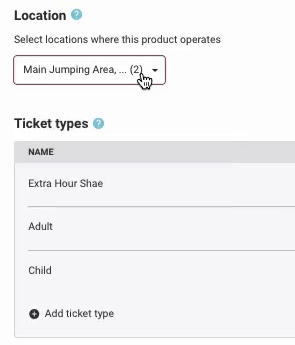 Ticket types
Click the ticket type to expand its location settings, add the additional location and click 'Done'. Repeat the aforementioned steps for each relevant ticket type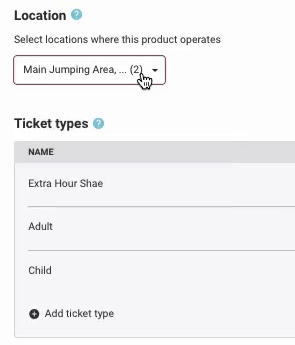 Add to each session
As you can see there's an orange error message than an additional location isn't added to the session schedules.
Click on the schedule and select the session time, under 'Locations', click '+Add location' and select the location, repeat steps if you need to add more than one location. Click 'Save'
Repeat the aforementioned steps for each session for every schedule require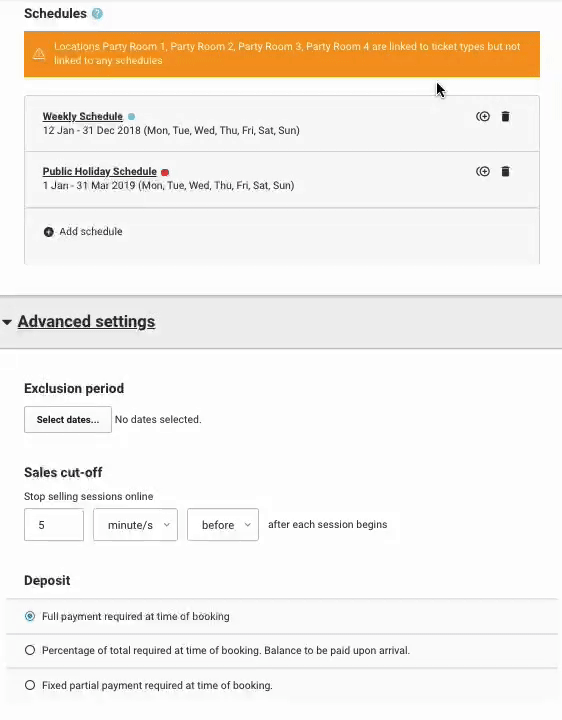 Save changes 
Click the 'Save' button in the bottom left corner to make these changes live