In this article, you'll learn how to configure your waiver settings. You do not need to republish a waiver to change these settings.
Configure waiver settings
From Venue Manager, go to Documents > Waiver > Configuration.
In the top right, click Unlock to make changes.
Check the following settings as required:

Waivers are required to check in - waivers are required to be attached to tickets prior to being able to check guests in at the POS.
Send waiver expiry reminder email 2 weeks before expiry - email sent to guests to sign a new waiver.

If a waiver kiosk is part of your venue's platform subscription, you can edit the following settings:

Waiver flow - for venues that do not force waivers to be attached to tickets in POS to check-in, there is the option to skip asking guests if they have a booking.
Welcome Text - this text invites guests to complete a waiver at the kiosk.
Background - the image behind the instructions and forms in the kiosk. ROLLER has a default background but there is the option to customise this.
Override logo - options to use the default logo or override the default logo.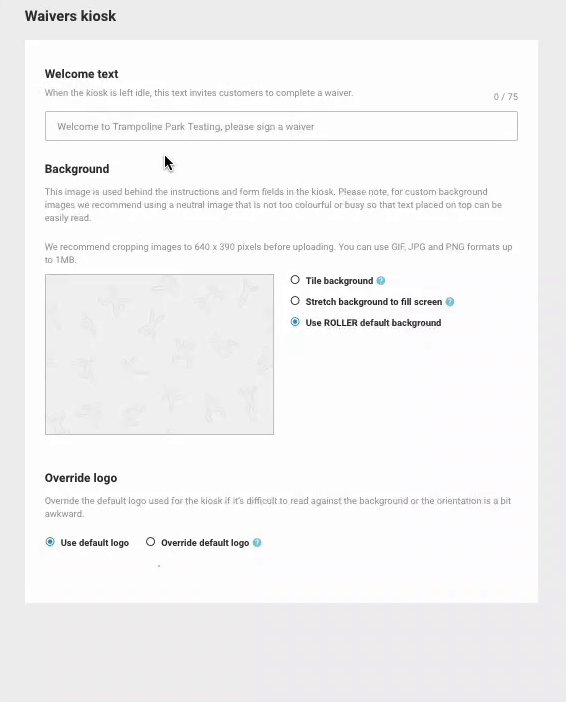 Click Save to publish your changes.