Packages allow the venue to sell products made up of multiple products, for example, a Birthday Party for 10 guests, 3 pizzas and a birthday cake
The advantages of this are primarily is to give more granular reporting on which items have been sold and also they can split out revenue into different verticals within the same one product combo being purchased
With the example of the Birthday Party package, they would be able to see exactly how many Pizzas sold, rather than just the packages, and if Pizzas fall into their food reporting category, they can split that revenue out
To activate Packages for your platform, please click here
Packages can appear sold out or unavailable pending on the availability settings of the products configured and only one session ticket type can be included per variation
Online Checkout
Packages can be grouped with other products on the checkout: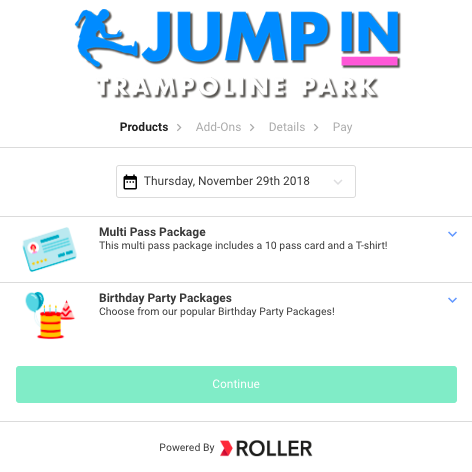 Packages without sessions will look similar to a pass on the Checkout: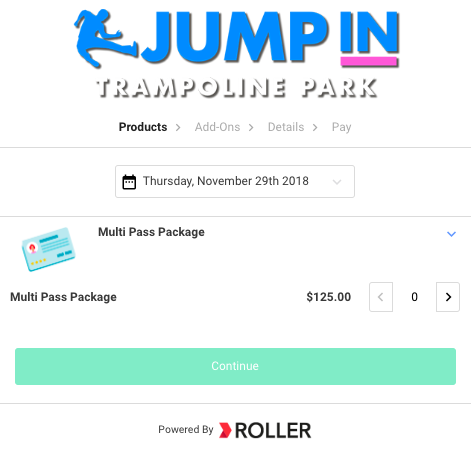 Packages with sessions will look like a session product on Checkout to allow time selection: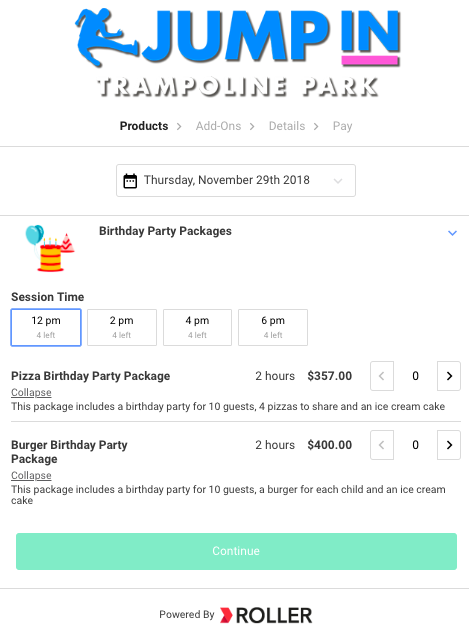 Venue Manager
All customers booked for a package, on the 'Order' tab under 'Booking items', each line will represent each component of the Package they are booked

Email confirmation
The email confirmation and the ticket PDF will outline the package only and not each item included in the package: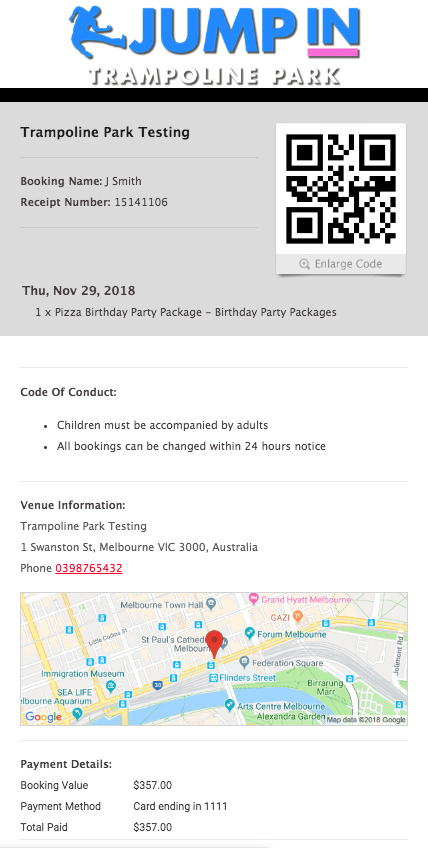 Receipt
Any receipts sent out from Venue Manager will split out items of the package into a line each:

Reporting
Revenue generated from package sales will be allocated to the items within the package based on the item costs set in the package setup. All reports which display revenue by the product will have those sales allocated in this way.
We highly recommend using the Transactions by Product report which will show the value of the transactions and the break down per individual item in the package.