Tabs allow for keeping track of order items such as food and beverage orders for a particular guest or booking which they can settle at the end of their visit. Tabs is only available for Enterprise subscriptions.
Activate tabs on POS
1. Navigate to POS Settings and ensure to toggle the Enable Tabs to Yes.
If you are not able to see this setting, please log a request to enable this for the platform.
2. Click Save Settings
Create a tab
1. After adding items to the cart, click the Add to Tab button
2. From the pop-up modal, select the Create New Tab option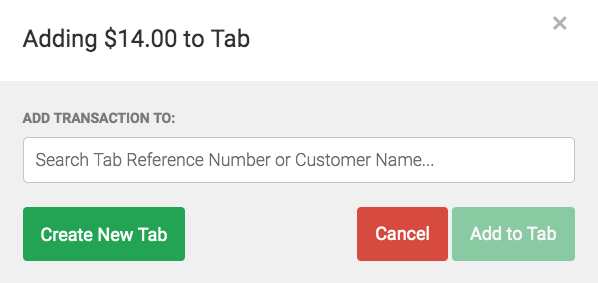 3. Type in the tab reference number, guest name and (optional) email: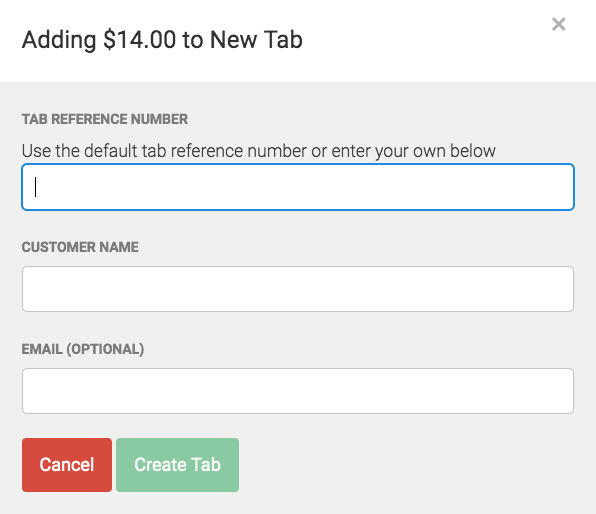 3. This will add the owing amount to the tab and allow to print a receipt or start a new sale
Add to an existing tab
1. For existing tabs, after adding items to the cart, click Add to Tab
2. Type in the tab reference number of guest name and select from the dropdown
3. Click Add to Tab
Manage tabs
1. Click on the Search button
2. Navigate to Unpaid tabs and search via name, booking ID or select from the list displayed
3. From the tab, there are options to add:
check-in
discount
tips
refund
charge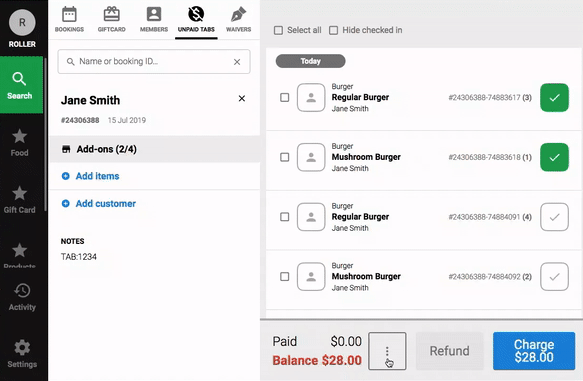 4. Click Charge to finalize payment, upon a successful transaction, there is the option to print a receipt
Once a tab has been paid in full, it will not display on the Unpaid Tabs list but is still searchable