This article shows you how to search and locate a membership record in Venue Manager.
Global search in Venue Manager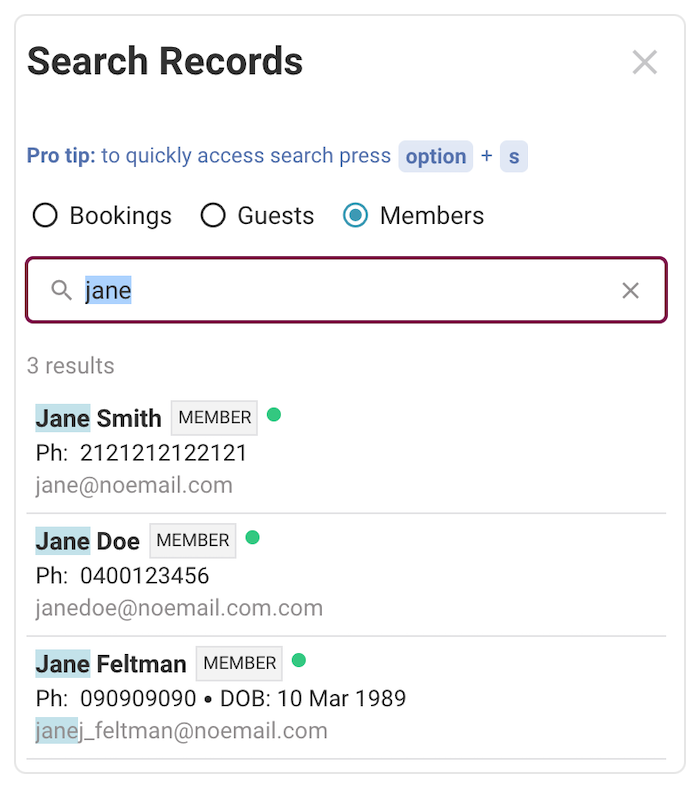 Find members using name, 
In Venue Manager click the search icon on the bottom-left corner of the screen to open the panel.
Select the Members record type.
Start typing your search term. You can search using member name, phone number or email.
Results will appear as you type - you don't need to hit Enter.
For more information, see Search for a booking in Venue Manager.
Members list
You can access the Members list in Venue Manager > Guests > Members. The Members list contains information on all current and historical memberships. For more information, see Members list help article.
Learn more