Update a membership holder's credit card details in Venue Manager and reactivate their membership.
This is currently in Beta and is not available to clients
In the event that a customer's membership is suspended, staff will need to locate the suspended account and update the details. There are two ways to find the membership:
from the Memberships grid

using the search bar booking ID - this option should be used if you have the booking ID at hand, for example, if a customer calls on the phone in regards to their membership
You can also update a customer's credit card details from POS.
Click here
to learn how.
Find membership from grid
1. Navigate to Customers > Memberships to view the membership grid
2. On the Membership grid, click on the Status filter and select the Suspended status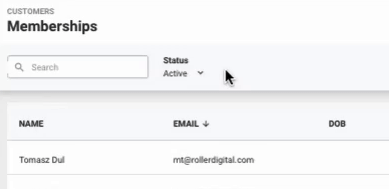 3. Select the Member that requires an update and you will see the Customers details


Find membership by searching for booking ID
1. Search for the booking ID or the customer name for the booking with the membership purchase

2. Click the Items tab and click View item, this will give you the Membership # for the designated member
Update Membership details
1. Click on the edit icon under 'Payment method' to update their details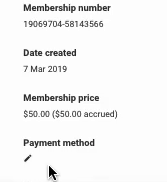 2. A pop-up modal will appear, click the 'Update payment method' button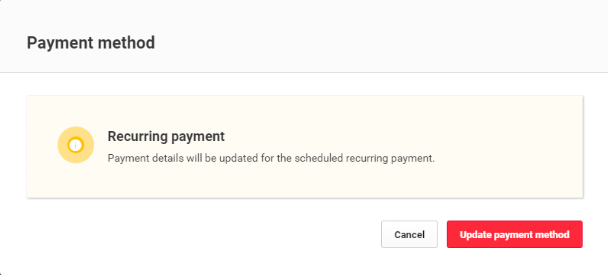 3. This will redirect to the Worldpay hosted page to update details. This will be a $0 transaction as it is authorising the payment and if this is successful, it will automatically charge the card.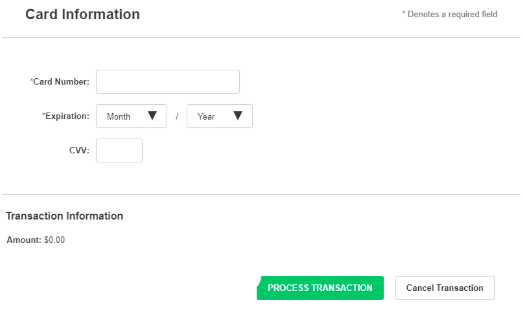 This will re-authorise the member's card and when successful will automatically activate the membership.
The member's payments will continue to transact on the original purchase date. For example,
 if the membership was purchased on the 12th of June yet updated on the 25th of June the next payment will still be on the same date for the following month, the 12th of July in this example.
For members that have not had their secondary payment processed the same will apply however they will be charged for all outstanding arrears.