There are instances where you need to clear the cache to allow your browser to function more efficiently. It is recommended to do this on a regular basis but not in the following instances:
- while a transaction is in progress on POS - this will not cancel a transaction
- when POS is in offline mode - this will cause data loss
1. On your computer, open Chrome.
2. At the top right, click the More button
3. Click More tools > Clear browsing data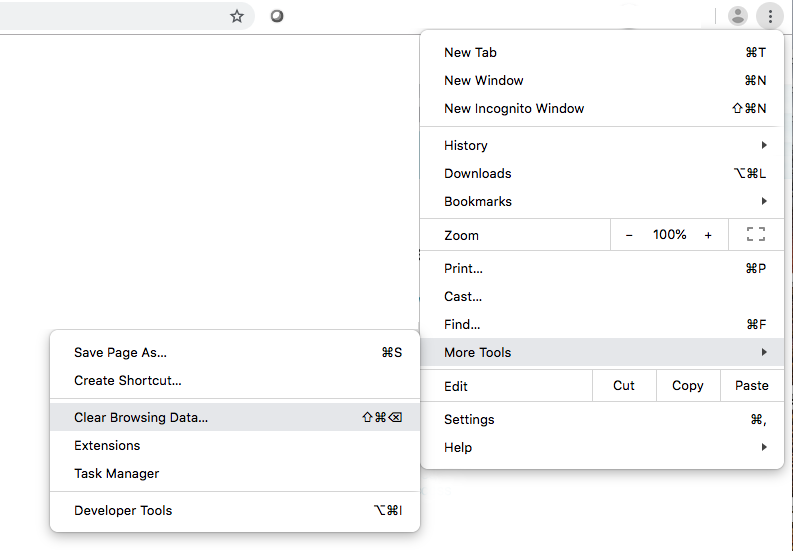 4. At the top, choose a time range. To delete everything, select All time
5. Check the boxes next to "Cookies and other site data" and "Cached images and files" 
6. Click Clear data