The ROLLER Single Sign On page provides all users with a single access point for the major ROLLER apps and utilises Auth0, the industry's most sophisticated, battle-tested platform for identity management.
Signing In
Open the login page at https://my.rollerdigital.com/login 
Enter the email address and password associated with your ROLLER profile
Click Roll in
After successfully signing in to the secure page you will be presented with the ROLLER LaunchPad which enables you to access all your ROLLER app's that your venue has permission to access from a single convenient page.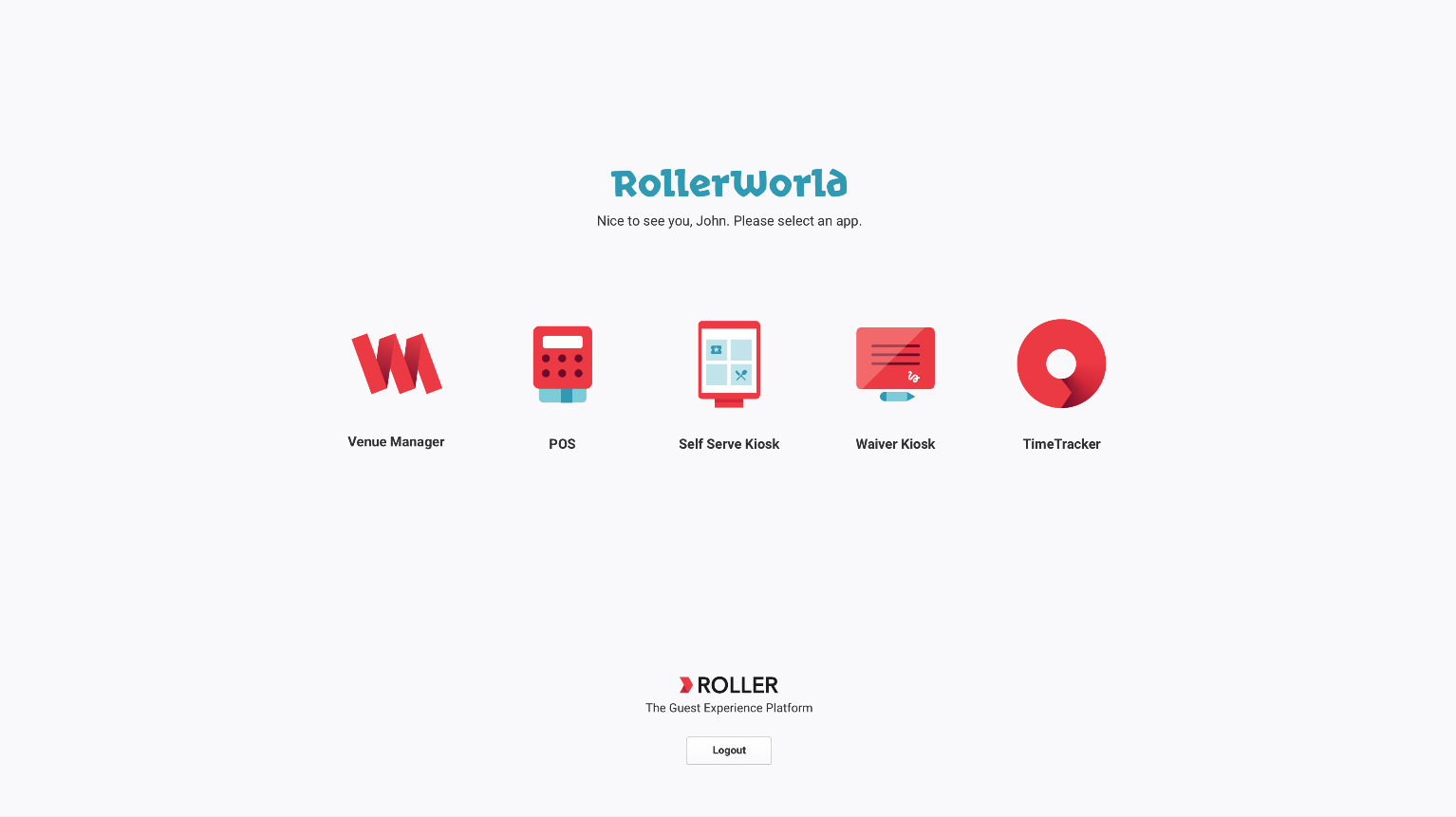 Troubleshooting
If you encounter an issue with the signing into ROLLER please complete the following.
Password update
This process below will trigger ROLLER to create an Auth0 user identity for the staff member.
Opening Venue Manager > Settings > Staff > All Staff;
Find the affected staff member and click on the record to view/edit;
Scroll to the Security panel and click the Change password link;
Enter a new password and click Save.
Log out & close all browser tabs
The new identity management solution may be conflicting with the old solution because you are logged into ROLLER in other browser tabs. In any open tabs please:
Log out of ROLLER;
Close the browser tab;
Complete for all open browser tabs;
Re-attempt login from a new browser tab.