This guide provides a list of the most common POS issues and how you can troubleshoot them.
ROLLER Connect is offline

ROLLER Connect, the service which manages your connection between ROLLER POS and your peripherals (printers and integrated card machines), is not running or has crashed.
If using ROLLER Connect Legacy, go to the guide Restart ROLLER Connect Legacy
If using ROLLER Connect Windows service, contact the support team.
POS Offline error

Means that your POS device/computer is not connected to the internet.
If the orange bar frequently appears and disappears, this suggests that you're having intermittent internet issues and we recommend that you speak with your IT support team / provider to help you resolve this.
ROLLER POS does have some offline capabilities which you can read more about using ROLLER POS in Offline Mode.
Card terminal issues
If your card terminals are not integrated with ROLLER, you will need to contact your provider for directly for help.
If your card terminals are integrated with ROLLER, ROLLER Connect must be running (see above).
If this step does not resolve your issue, then further steps to resolve depend on your card terminal provider, choose from the options below:
If your card terminal provider is not listed and you're still having problems, contact ROLLER Support.
No payment taken
If ROLLER POS is saying payment has been received, but the card terminal hasn't taken any payment, make sure that you have not turned on Offline card payments in POS:
From your POS device, log in to ROLLER POS.
Go to More > Settings > Hardware.
Under General Hardware Settings, make sure Offline card payment is set to No.
Refer to the FAQ guide Why is POS saying payment received, but the card terminal hasn't taken any payment?
Receipt printer issues
Follow our receipt printing troubleshooting guide.
Cash drawer issues
Follow our cash drawer troubleshooting guide.
Menus and items have disappeared
This means that your till has been deallocated.
Go to More > Settings > Device and then select the correct device from the list and your menu items should all reappear.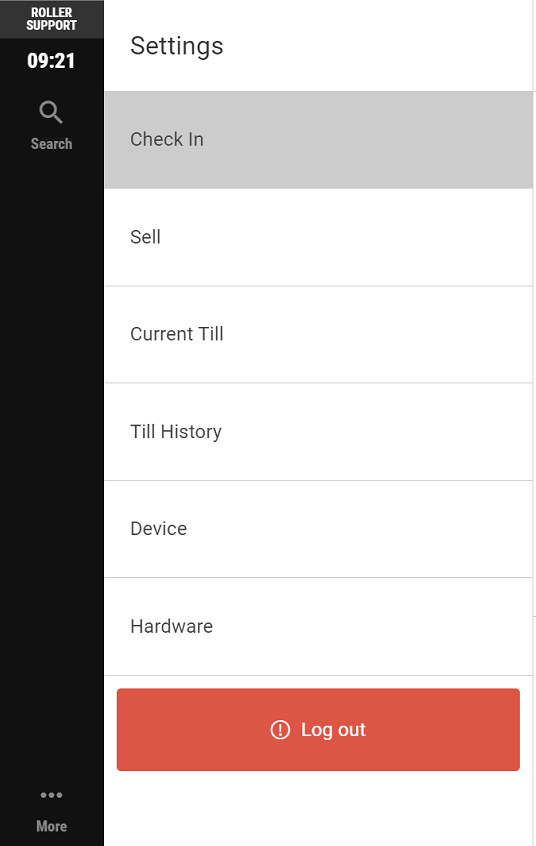 POS devices are greyed out
This means that all POS devices are allocated.
In order to re-allocate your device at POS, you first need to deallocate it from Venue Manager. Follow this guide on how to deallocate a POS device.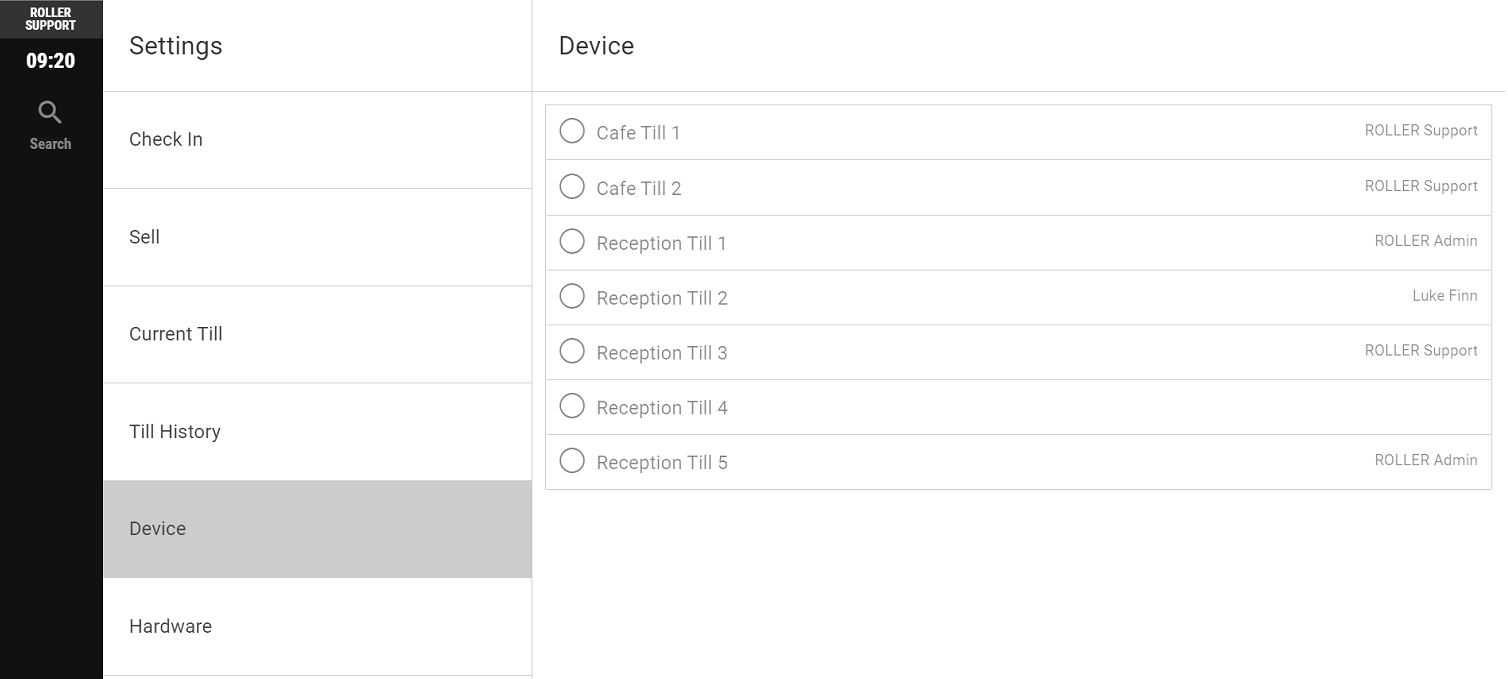 Product or ticket is missing
If you can't find a particular product or ticket type you want to sell in POS, you need to add it to your POS menu. Refer to the following guides: