Adding a form to a product allows you to request additional information from your guests when purchasing the product online and in booking confirmation emails.
Add a form to a product
Once a form is created, you'll be able to link it to a product. Follow the instructions below to add a form to a product:
From Venue Manager, go to Products > All products. Select the product you want to attach your form to.
Scroll down and select Advanced Settings.
From Forms, select the form you've created from the drop-down.
You can select multiple forms to add to the product. To remove a form, select the form in the drop-down to remove the tick next to the form name.
Select Save.
It is not possible to add a form to Stock, Add-ons or Gift card products. If you edit a form that is already attached to a product, the changes will be updated immediately wherever the form is displayed.
Guests complete the form in the online checkout
Once the product is made available for purchase in a checkout, after a guest adds the product to the cart, the form appears for guests to complete before purchase.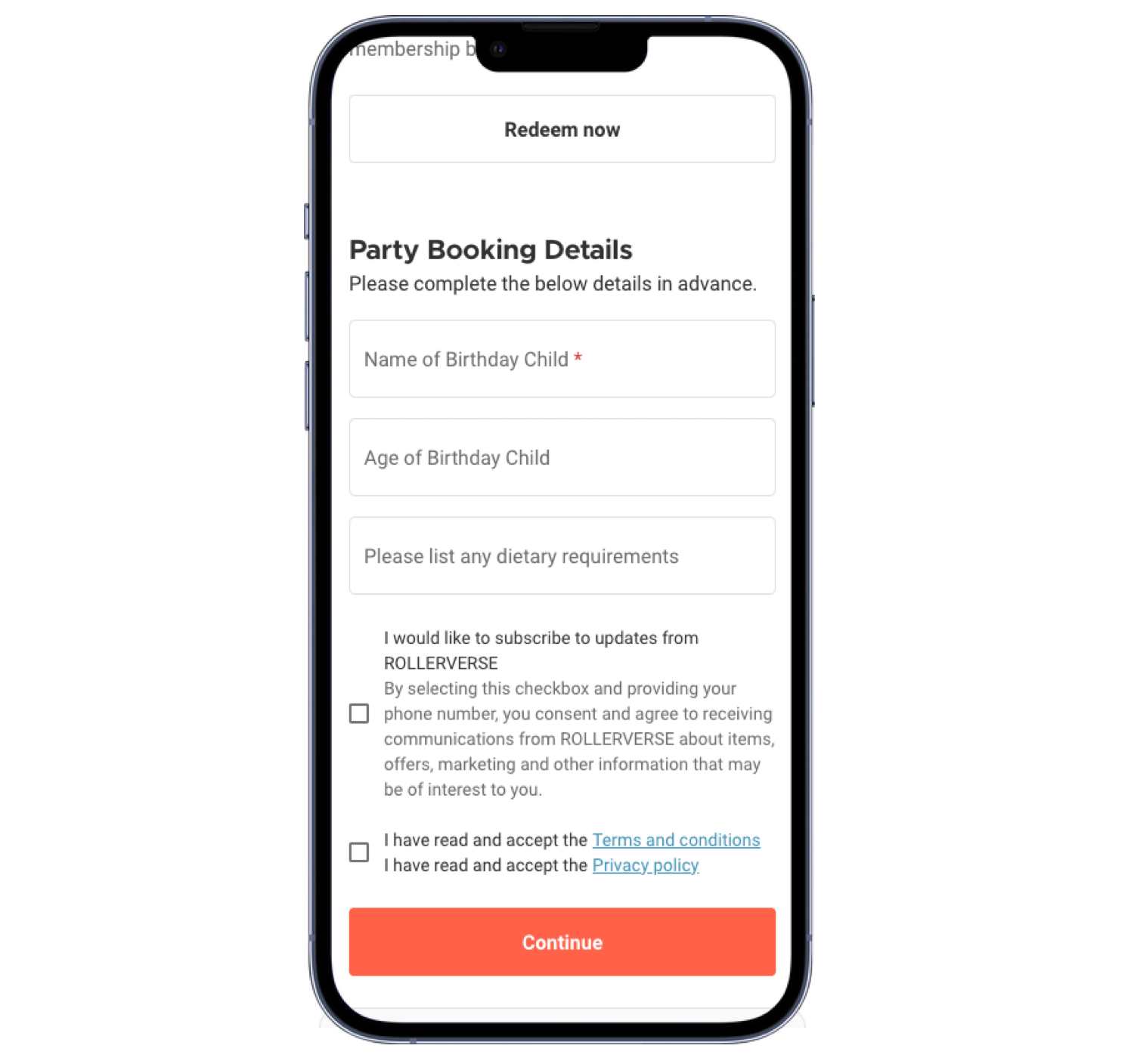 Order confirmation emails
If selected in form settings, automatic emails to guests confirming their order will include a link to any forms added to the product.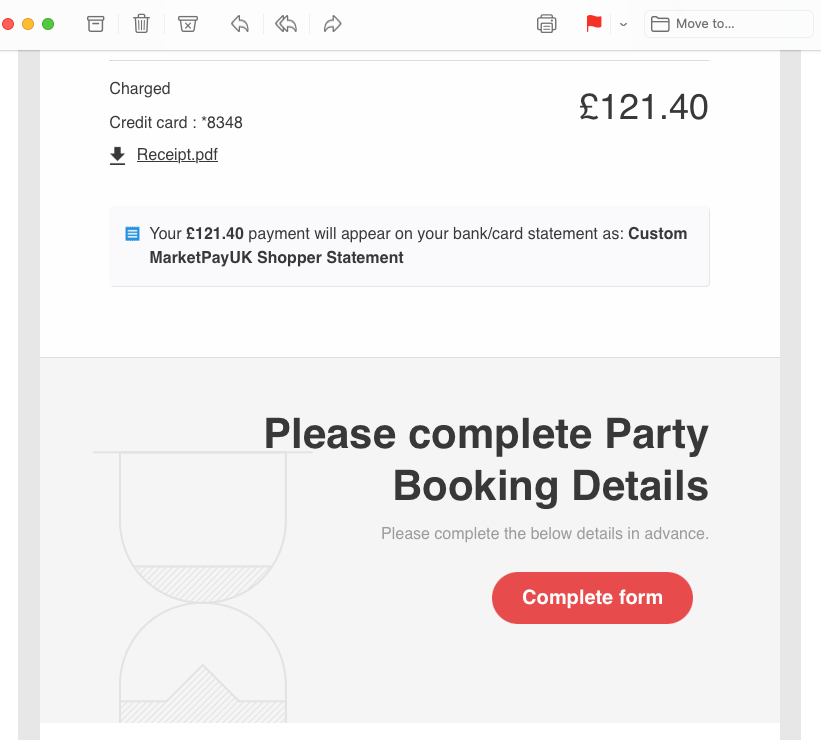 Learn more about email templates and how to customize (Pro plan & above)
View booking form responses in Venue Manager & POS
When confirming a booking made online in Venue Manager with guests or redeeming tickets at POS, you can view form responses.
From Venue Manager, search for and select the booking. Go to the
Documents
tab, then select the form to confirm and modify any responses.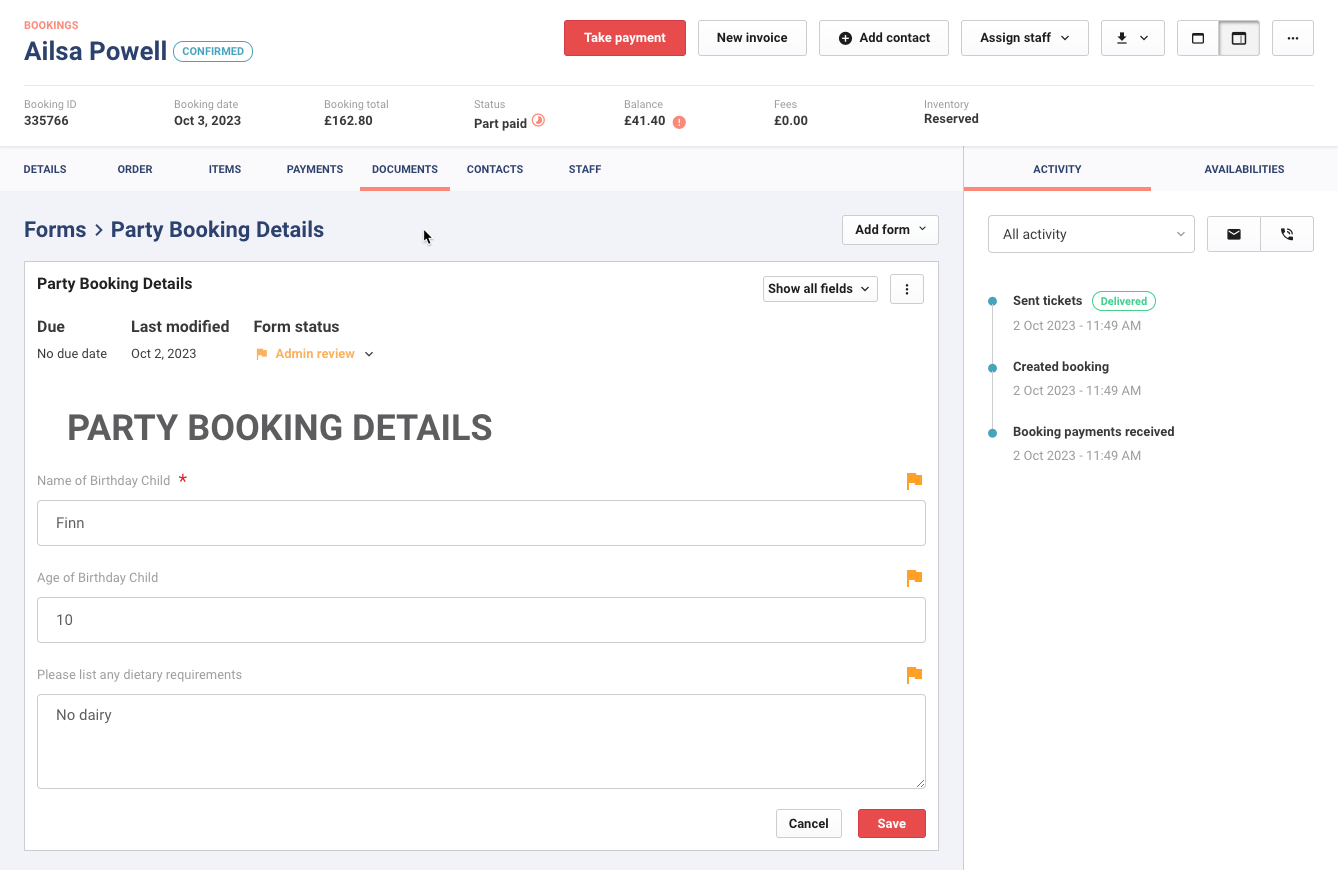 From POS, search for and select the booking. Scroll down to
Forms
, then select the form title (eg Party Booking Details) to open and view form details.