Consecutive sessions allow guests to book multiple consecutive session passes for a discounted price. This article will show how to configure consecutive sessions for your session passes.
In this article:
Configuring consecutive sessions
Head to Products > All products and select the session-based product you want to set up consecutive sessions for.
In the Ticket types section, select the ticket type you want to add consecutive sessions.
Click on Consecutive sessions and select the No. of sessions and enter the Discount you want to give for that number of sessions. The Price will automatically update to show you the total price with the discount for the number of sessions you selected.
Repeat for any other ticket types in the product you'd like to set up consecutive sessions for.
Once you're done, click Save in the bottom right corner of the screen to save the changes.
Configuring online checkout to display consecutive sessions
After configuring the settings in the product, ensure your online checkout allows guests to select session duration.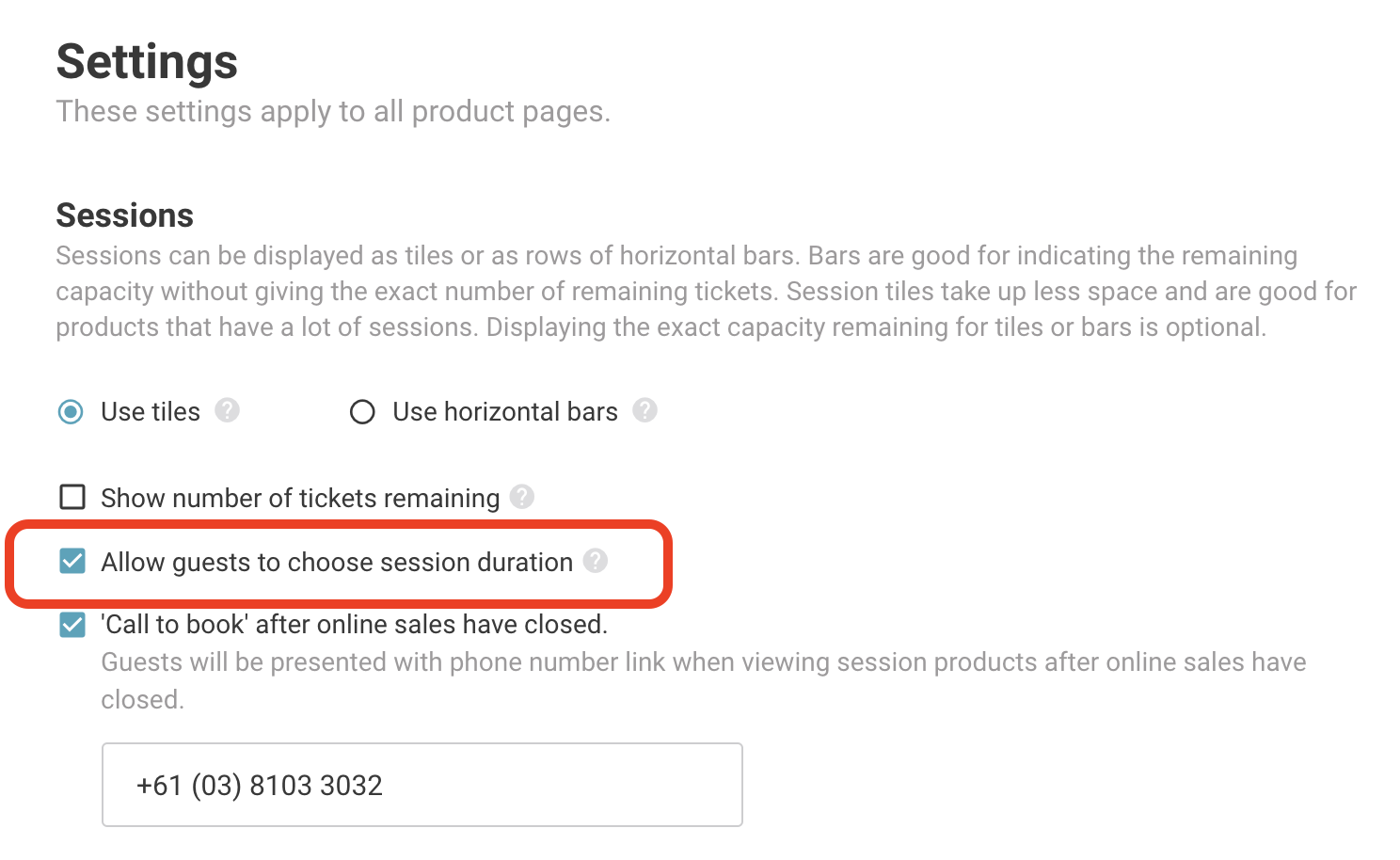 In Venue Manager head to Apps > Online checkouts > All checkouts.
Select the relevant checkout which has products with consecutive sessions.
Scroll down to Settings > Sessions and select the checkbox Allow guests to choose session duration is checked.
Click Save.