This article provides information to assist users to trouble shoot problems they may encounter attempting to login to a ROLLER application.
Common issues include:
Wrong email or password
Incorrect device time
Access denied
Wrong email or password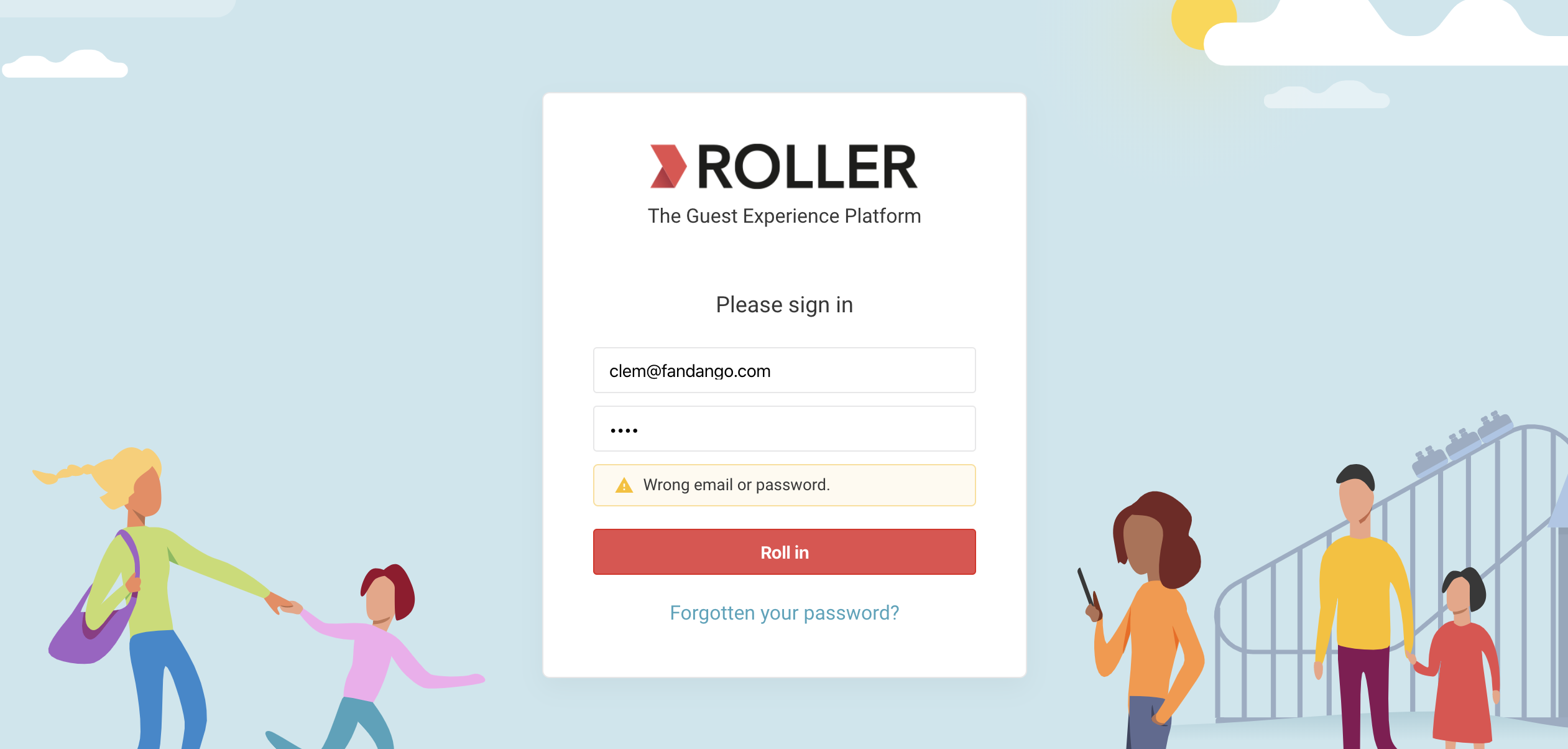 If you are presented with an error as shown above, resolve by:
Click the 'Forgotten your password?' link below the Roll In button;
Click the 'Send reset instructions' button from the following Forgotten Password page;
Check your email inbox [and spam folder if necessary], if a valid account exists then you will receive an email with a link to reset your password;
Click the link and follow the instructions.
No reset email
If the reset email is not received there are two reasons this will occur:
The email address input was incorrectly typed; or
There is no valid ROLLER staff account registered with that email address.
In the event that there is no ROLLER staff account, speak with an Administrator of your venue and ask them to create a new Staff account.
Incorrect device time
If the computer or device you're using to access a ROLLER app has an inaccurate time, then the the user authentication process will fail. In order to prevent this we recommend that you configure your device to synchronize its time from an internet time server.
Windows 10
To set your device's time and date settings;
Right click on the time/date from the windows system tray;
Select 'Adjust date/time';
Activate 'Set time automatically' as shown below.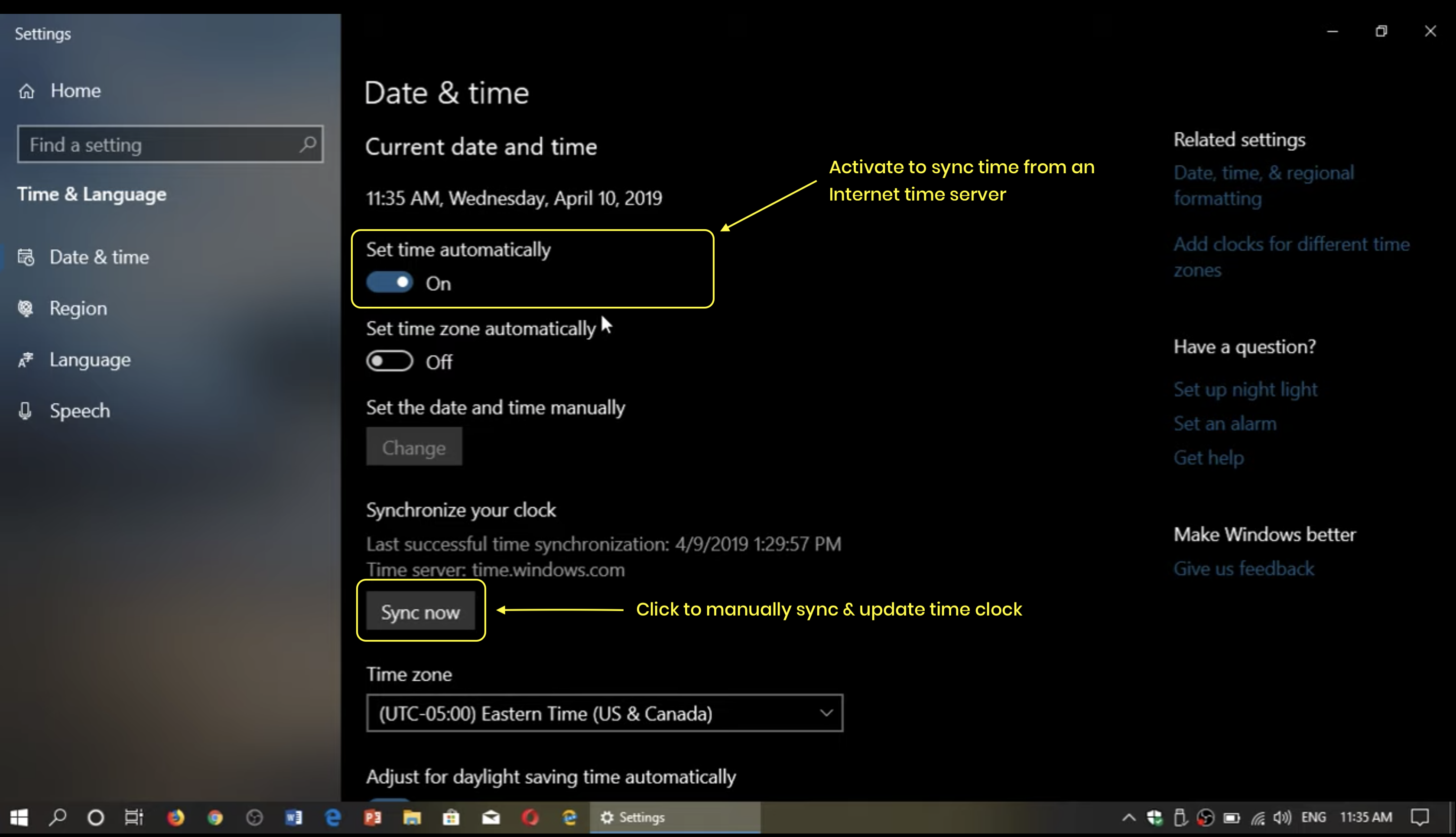 If your time is currently incorrect, click the "Sync now" button to manually sync.
Access Denied
The following error will occur where a Staff account does not have the rights to access a ROLLER app or environment. This may sometimes occur where a Staff member attempts to navigate from the Live venue to Playground venue, however their Staff account does not exist in Playground.