When
viewing a booking
in Venue Manager, any action that has been made to the booking is listed in the booking's activity stream.
Access a booking's activity stream
From Venue Manager, search for and select a booking.
The booking's activity stream appears on the right, listing all booking updates, changes and actions (activity) in chronological order.


Select each action to reveal more details.


Select an action to take
Hover over an action to reveal the options menu (3 dots). Select the options menu for actions you can take directly, such as sending a payment receipt to a guest.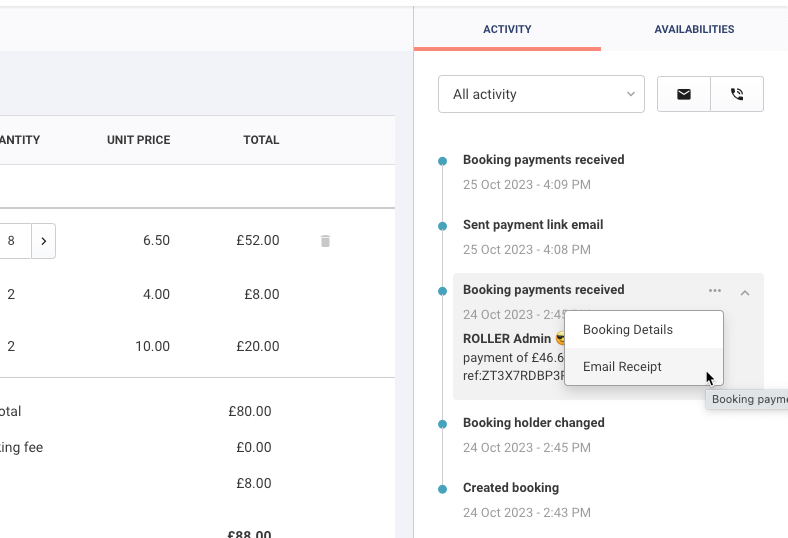 Filter the activity
From the activity filter, choose from the following:
All activities: This option includes all activities related to emails, calls, and logs
Emails: This option includes all emails sent to the guest through ROLLER. Replies by guests will be sent to Inbox in ROLLER.
Calls: This option includes call logs that have been entered in ROLLER
Logs: This option includes non-email or call activities such as payments, refunds, booking creation and booking changes