In this article, you will learn how to determine the specifications of your computer or tablet to see if it meets our minimum hardware requirements to run ROLLER POS or Self Serve Kiosk.
Please note: ROLLER does not provide ongoing support for hardware used by venues
. Venues should engage an IT/hardware consultant to assist them.
In this article:
How to check your Operating System, processor & memory / RAM
To find the specifications of your device type dxdiag into the Windows search bar

Note this Windows search function will only be available on Windows devices. If you're using an operating system that's not Windows, your device will not be compatible with ROLLER POS.

Click dxdiag to open application
Click Yes
A popup will then appear with information regarding your device: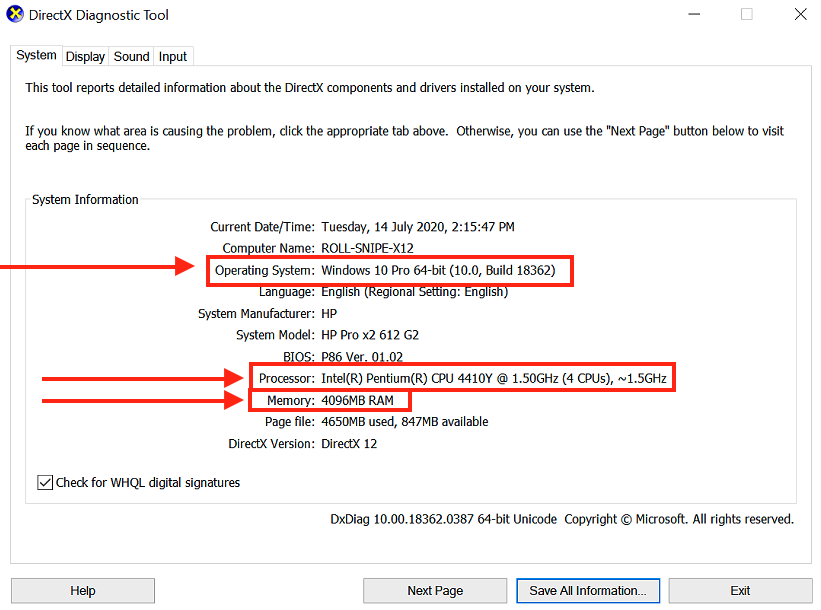 How to check storage
Click here for steps on how to check the storage on your Windows device.
How to check internet speed
To determine if internet performance meets minimum requirements, please visit www.speedtest.net from a device located at the venue and perform a speed test.