Question
Why are some credit card attempts automatically approved in ROLLER POS without it appearing on the card terminal?
If no credit card payment was actually taken, why is ROLLER POS saying that the payment has been received?
Why don't some credit card payment attempts pop up on our credit card reader?
Solution
Make sure that you have not turned on Offline card payments in POS.
From the POS device, open ROLLER POS and log in.
Select More > Settings > Hardware.
Under General Hardware Settings, make sure Offline card payment is set to No.
If changing the setting to No, select Save settings.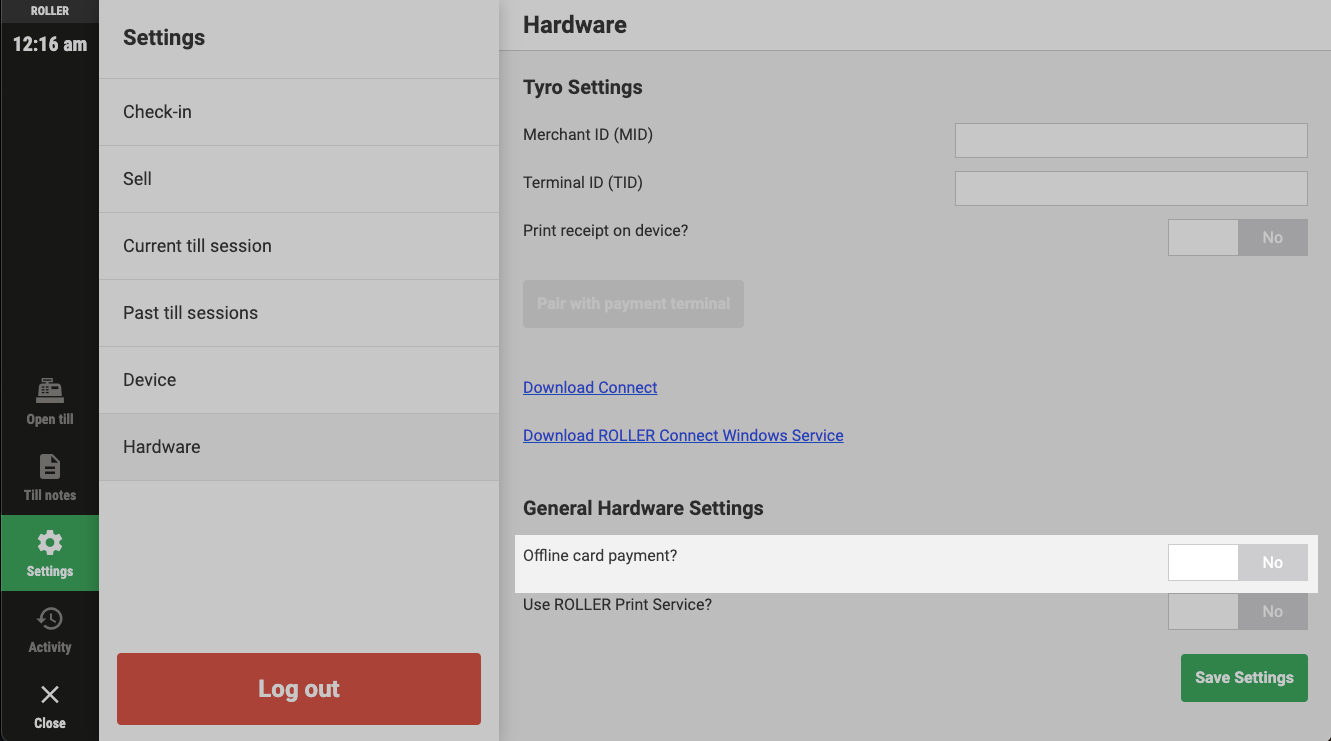 Offline card payments are only turned on and used if your venue is using an unintegrated payment terminal solution and payments are processed manually in ROLLER POS.
With integrated payments solutions such as ROLLER Payments, a payment automatically appears on the card terminal and ROLLER automatically marks the booking as paid. Offline card payments must be set to No.
Learn more