Question
I want to move a party to another room for a party booking. How do I do that?
How do I add a new resource to an existing party booking?
I have a small party allocated to a large party room. How do I change party rooms for this booking so I can maximize my capacity?
Solution
From any page in Venue Manager, select Search at the top of the left-side menu.
The Search records panel appears.
Search for the party booking you want to update.
From the booking details page for the party, click the Order tab.
You can see which resource has been booked in the Resources column (ie party room 1).
Scroll down to below all the order details.
Select the Edit resources button at the bottom of the page.




All available resources for the product appear in the dropdown list. 
Select the new resource (ie party room 2). The new resource must be included in the product settings and schedule sessions to appear in the list.
Click Apply to update the resource for the booking.
If the resource you're looking for isn't available within this dropdown, then you will need to update your
product and schedule sessions
to include this resource.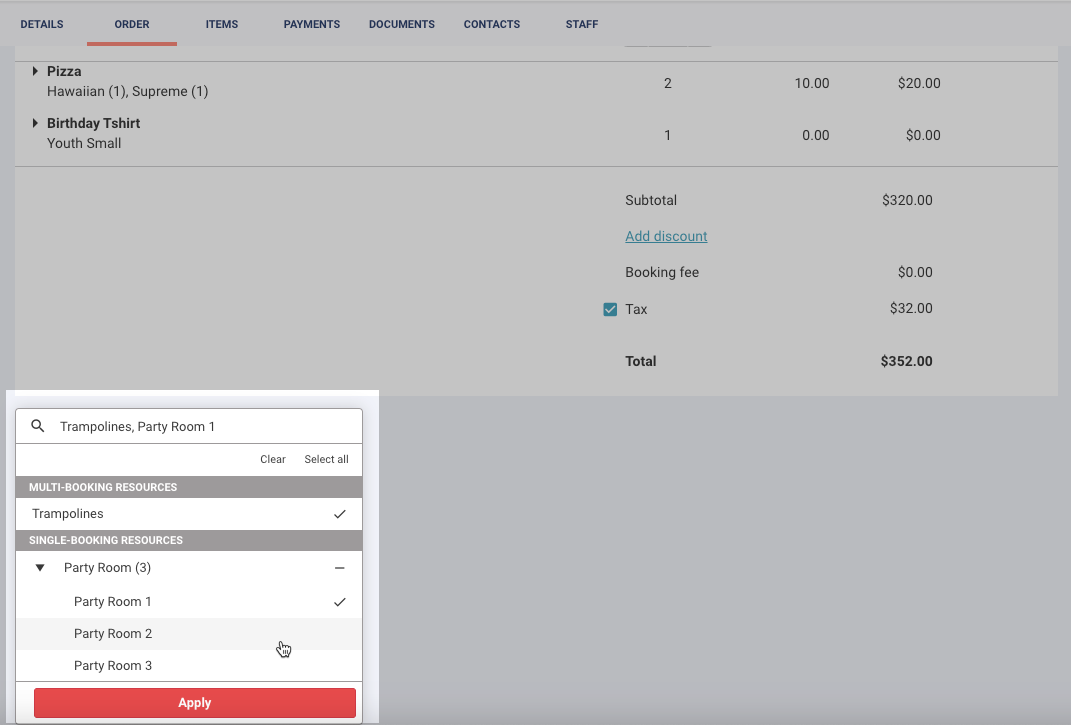 Learn more