Question
How do funds received and revenue differ in ROLLER?
Solution
The primary distinction between funds received and revenue lies in timing and accounting principles.
In ROLLER, revenue is recognized when it's earned (ie the booking takes place), following accrual accounting, regardless of when payment is received. In contrast, funds received are recorded when actual money is physically received, in line with cash accounting principles. Both metrics are important for a comprehensive understanding of your business performance.


Term
Definition
Why is this important?
Funds received
The actual amount of money received or collected from all payment types in ROLLER for a particular date or period.
This is a key financial metric used to manage cash inflows, ensuring the ability to cover expenses, invest in growth, and meet financial obligations.
Revenue (recognition)
The total recognized revenue for a particular date or period.

Revenue is recognized in ROLLER when it is earned, typically when guests attend a booking and redeem their tickets, or when the booking expires and it is no longer valid.
Recognized revenue provides a more accurate assessment of a business's performance beyond cash transactions.

Recognized revenue allows business owners and managers to evaluate the business's overall performance and different product offerings more precisely.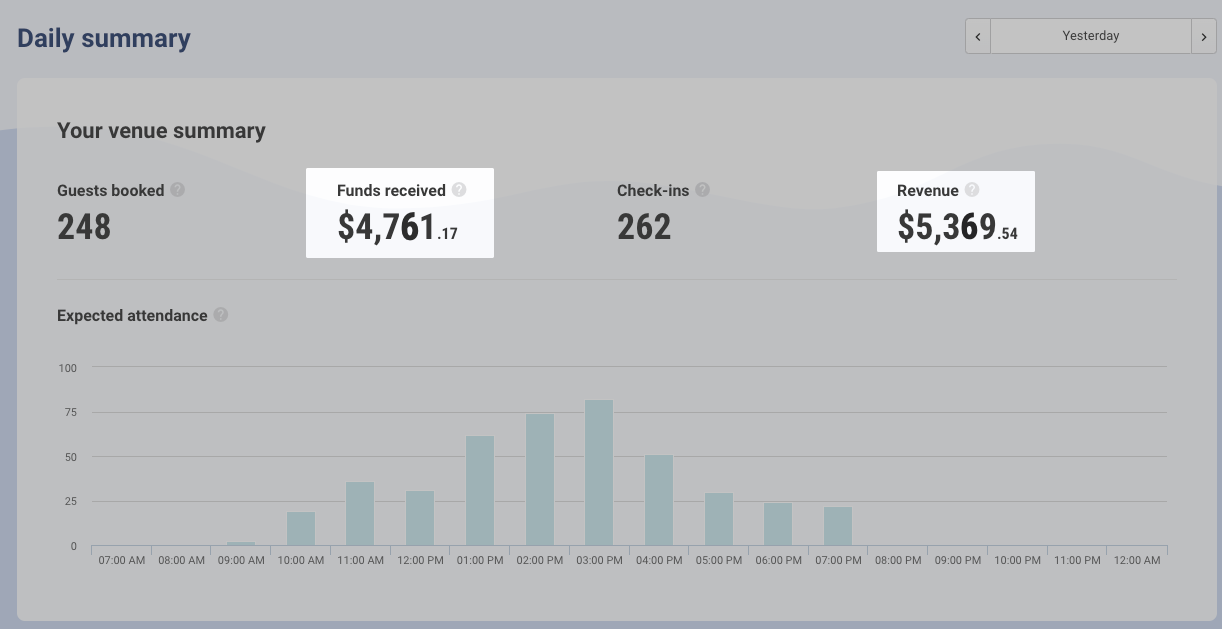 Learn more