Question
Can I prevent discounts from splitting across items in my cart?
Can only one item in my POS transaction have a discount attached?
Solution
When applying a discount to a transaction at POS, the discount amount is applied to each eligible item in the cart. Discounts can't be applied to only one booking item.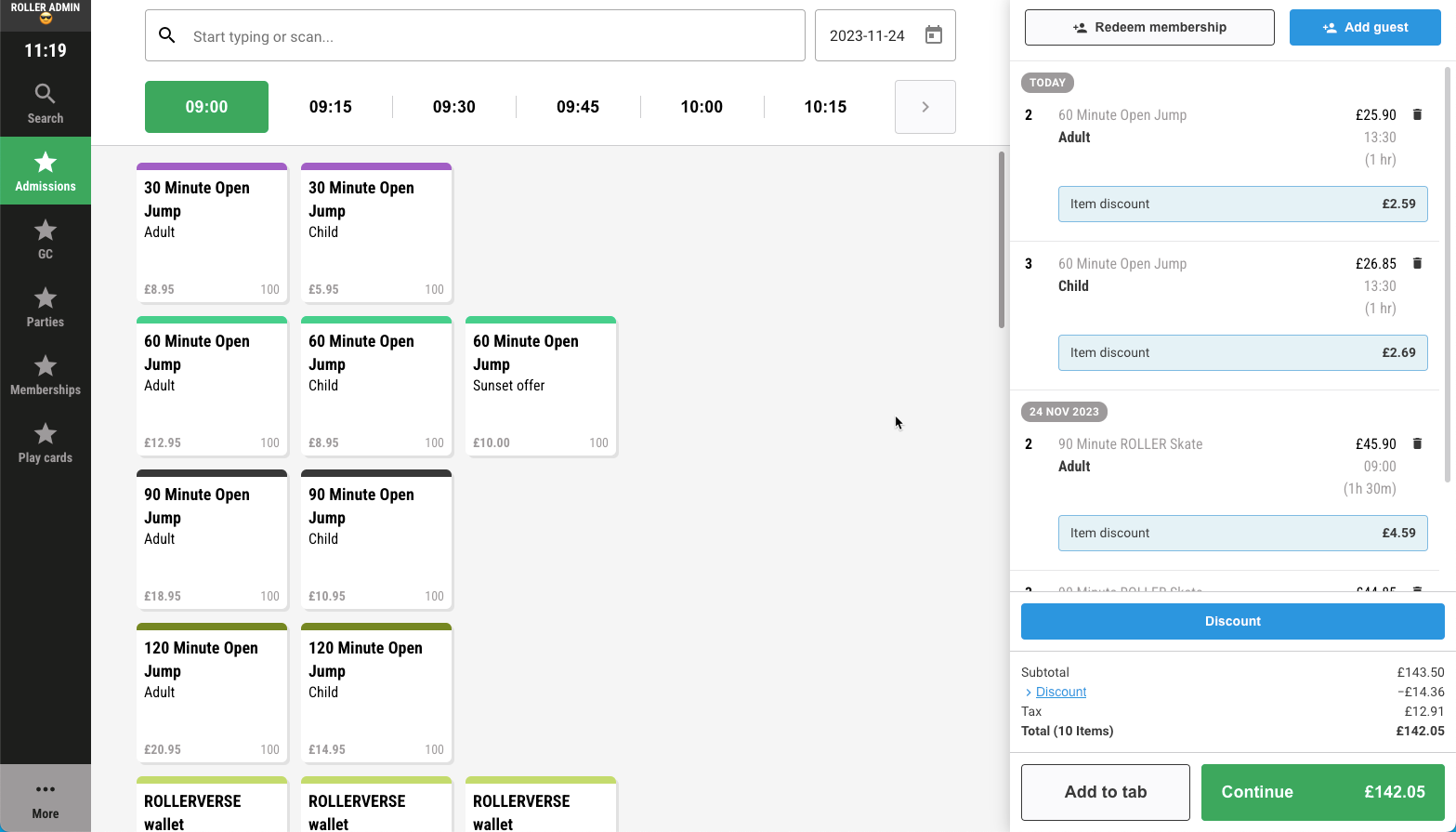 If you need a discount to apply to one item only, you can complete two separate transactions.
Learn more