This article provides an overview of how to download the raw data in reports and lists/grid views.
1. Click the three-dot button on the top right of the page
2. A drop-down option will be displayed. Select Export (CSV)
3. A pop-up will appear to confirm the action. Click Alert me when complete to confirm the action
4. ROLLER will generate the data in the background. Once the report is ready, the bell icon on the top-right corner of the page will display a message showing that the export is ready. Click Download to extract the file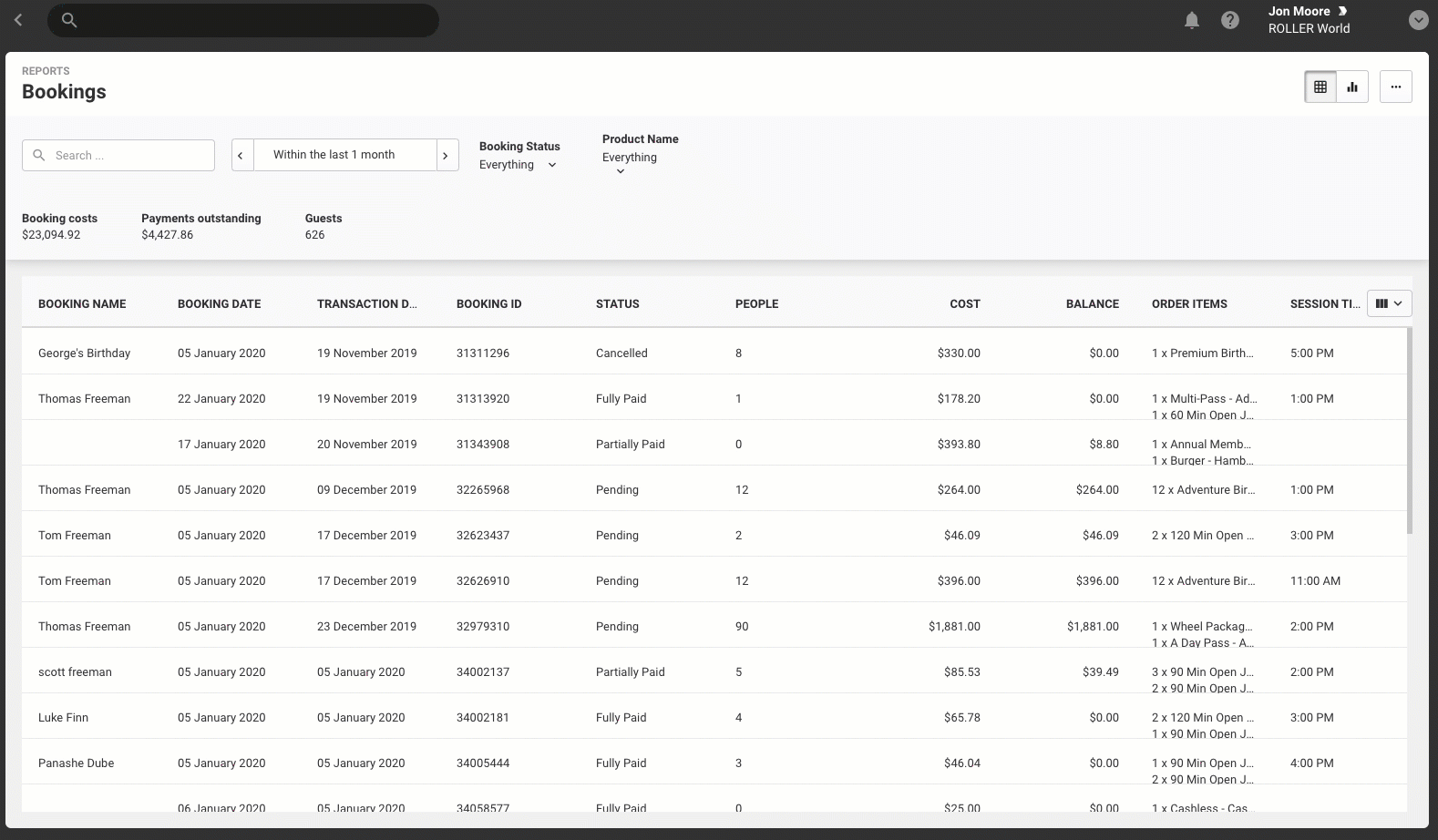 While most of the time reports and lists/grid view data is going to be downloaded in a CSV format, in some reports and lists/grid views there is an option to download the data in PDF format.