In this article, you will learn what your options are for integrating ROLLER Checkouts into your website, as well as where to find the relevant code.
Before continuing, please ensure you've already created a checkout
Skip to:
Steps for integrating a Checkout into your website
In Venue Manager navigate to Apps

>

Online Checkouts

>

All Checkouts

Find the checkout you want to embed into your website > Click the menu icon (3 dots) > Edit


Click URL and embed code

Continue to Step 5

for embedding the checkout on your website or

skip to Step 6

for using a click-off checkout link
Copy the iframe code under Code to embed the checkout in your website & use this code to embed the checkout into your website CMS (speak to your web developer if you're unsure how to do this)


Copy code under Checkout address & link to this code on your website CMS (speak to your web developer if you're unsure how to do this)


Using a click-off Checkout link vs embedding a Checkout
Embedding a Checkout will allow you to keep guests on your website while they complete their transactions.
Example of an embedded checkout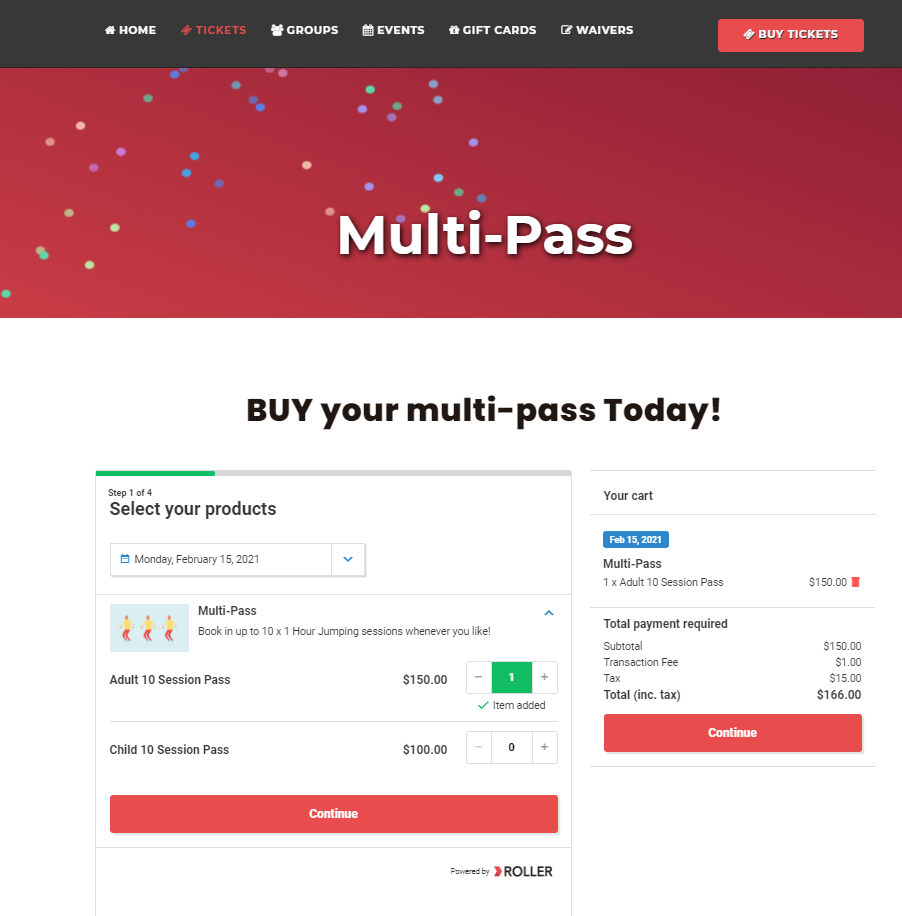 Using a click-off Checkout will require you to link to a button or text within your website.
Guests can click the link and launch the ROLLER Checkout. The URL of this checkout will be a ROLLER URL and not your website's URL.
Example of a click-off checkout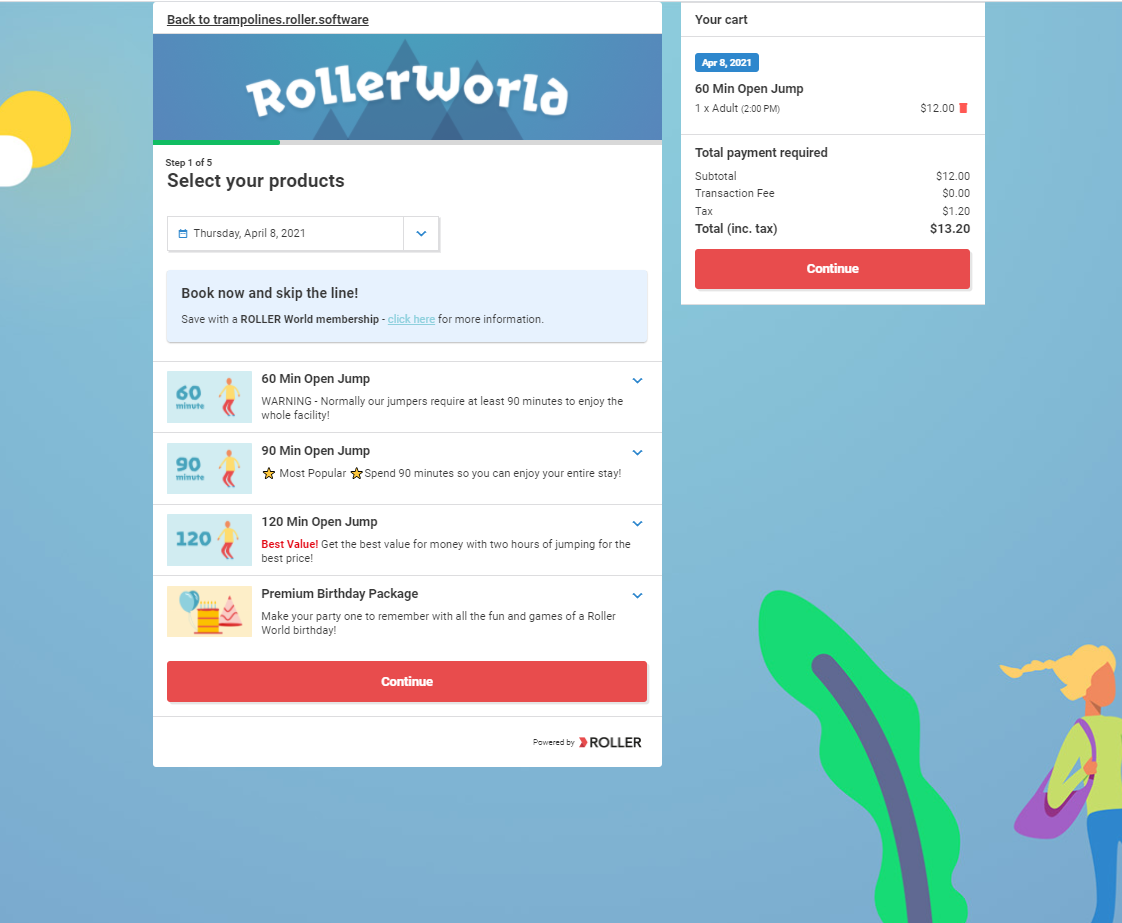 Mobile-Friendly Checkouts
All Checkouts are fully responsive and the display will change depending on the size of the browser window the guest is using.
This will ensure an optimal user experience during the checkout flow regardless of what device is being used to make the purchase.
If you want your Checkout to display in a desktop-friendly view ensure the width is at least 1024px, otherwise, it will automatically display in a mobile-friendly view.
Example of mobile-friendly Checkout