ROLLER Playground is a demo environment of your platform that allows you to test and train 
Set up or reset Playground
Only Admins will be able to do this. When Playground is first activated for your platform, or if you need to reset playground, you'll need to follow this step. Please note, if you have Playground already set, this will clear the current set up to match what is in the current platform or remove all test data:
Head to 'Account Details' under 'Settings'

Click on 'Update Playground', wait a few minutes before logging in. You can login straight from this page or your user profile (see the next section for this)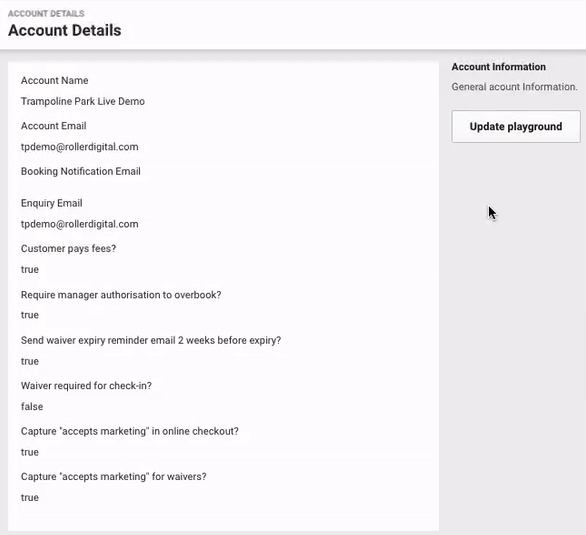 Accessing Playground
All staff are always able to access Playground via their user profile, click this in the top right corner and select 'Go to playground'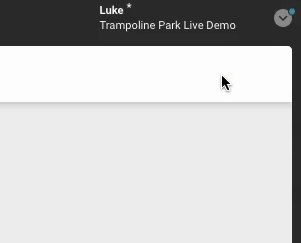 This will take you to the Playground environment and prompt you to log in. You'll always be able to tell you're in Playground by the banner up top saying 'Not Live' and Playground mode.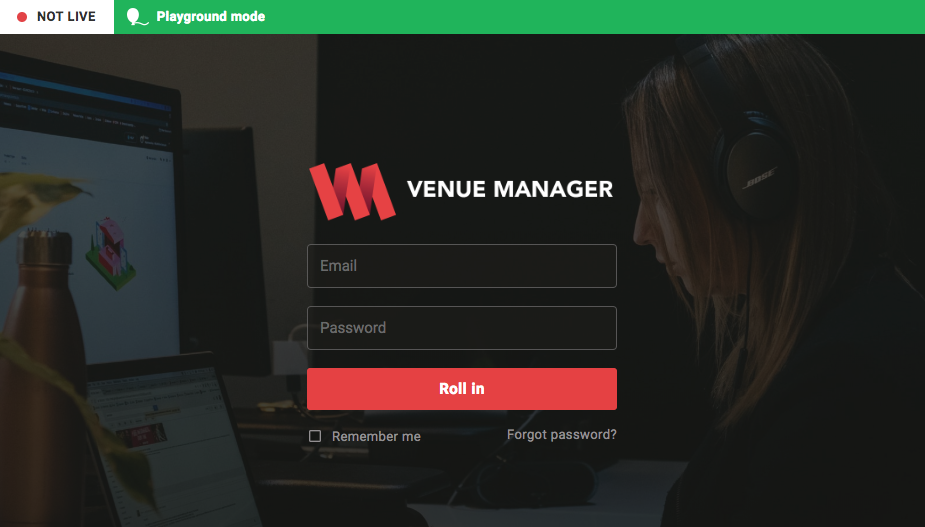 Using Playground
When you log in, a pop up will welcome you to playground mode and use Playground similar to your normal platform to:
test product configurations
trial checkout configurations
put through test bookings
train other employees (such as POS operators)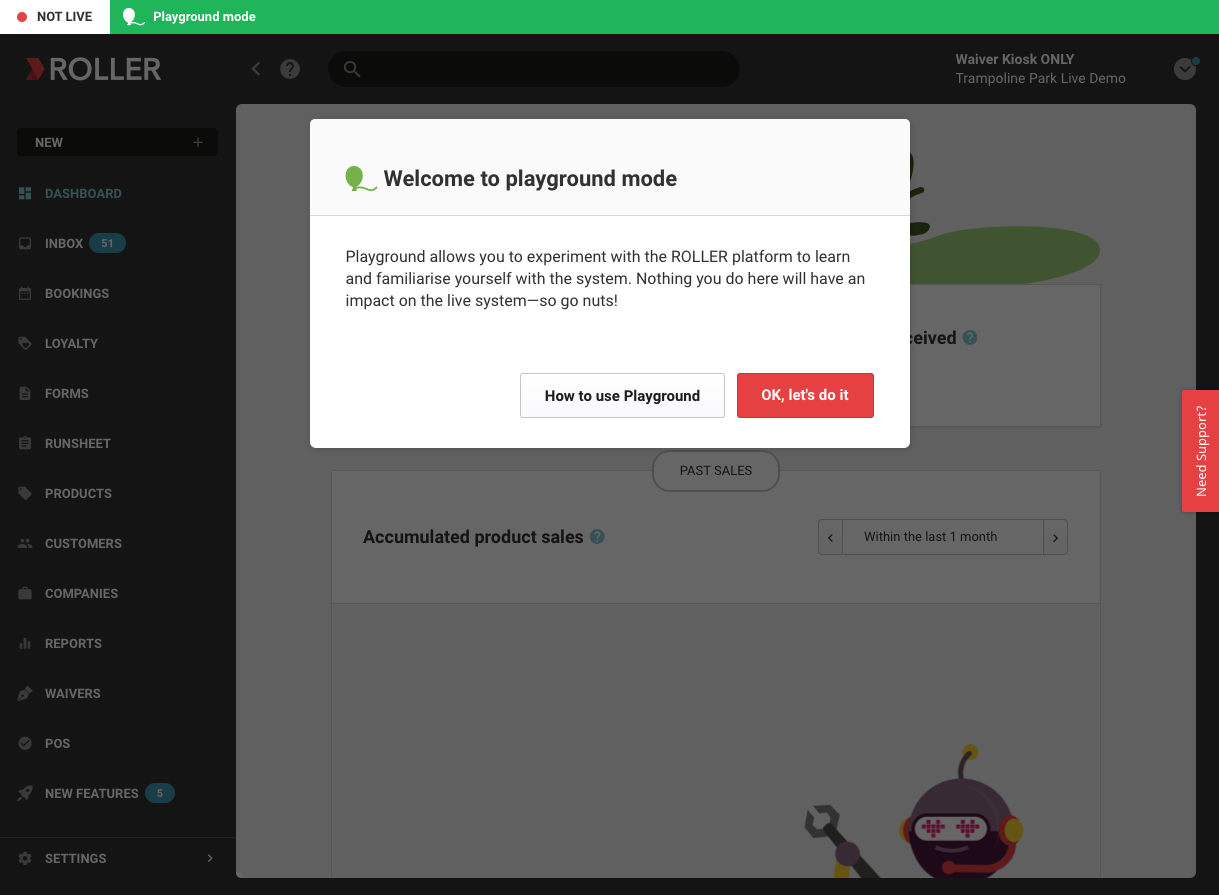 When you are taking payments via Playground, whether by Venue Manager Admin or Checkouts, it'll automatically populate test Credit Card credentials:
Return to the Live platform
Click on the user profile in the top right, anytime you want to return to the ROLLER platform and select 'Back to live'