You can encourage repeat visits by allowing guests to book themselves in for programs, term-based courses or repeating classes.
What is a recurring pass?
A recurring booking is a booking that occurs more than once at regular intervals such as every Saturday at 12 PM or 6:30 PM on the last Friday of every month.
For example, a Learn to flip class for kids offered Tuesdays at 5:30 PM for six weeks. If the class has already started, the guest can still book a pass for the remaining sessions available.
From your online checkout, guests can book themselves in from the start of the course or select a date later in the course and only pay for the sessions that they are booked into.
How can you see which classes a guest has booked into?
All classes that guests have booked into for a recurring pass are on the Order tab.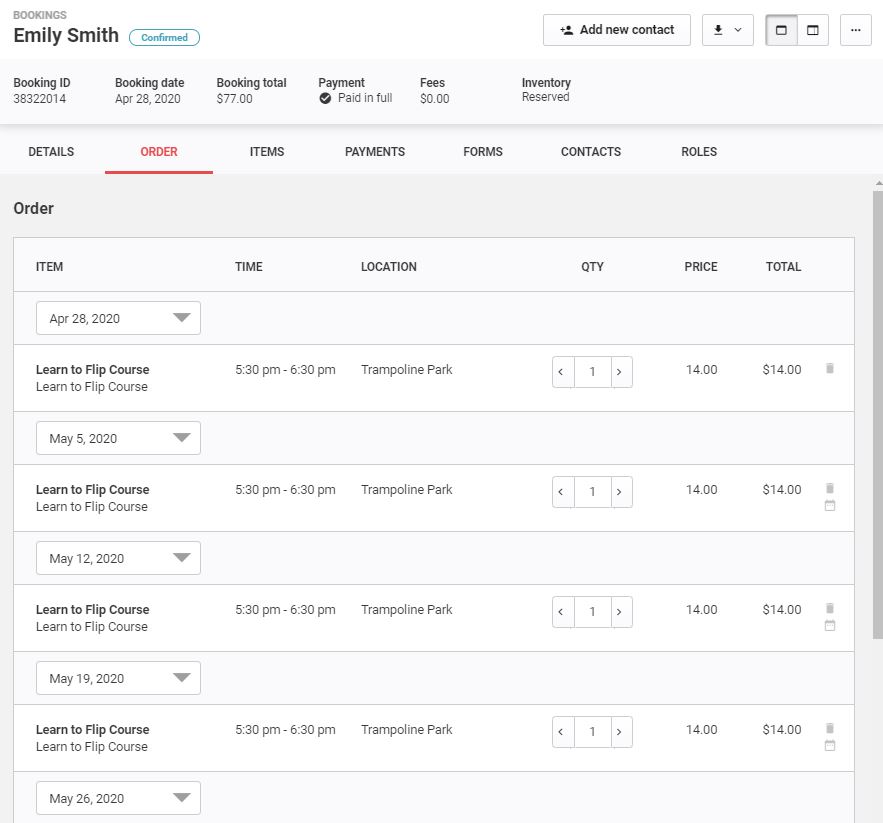 What do the tickets look like?
Individual
For venues with itemized tickets configured, a PDF with each class on an individual page is sent to guests.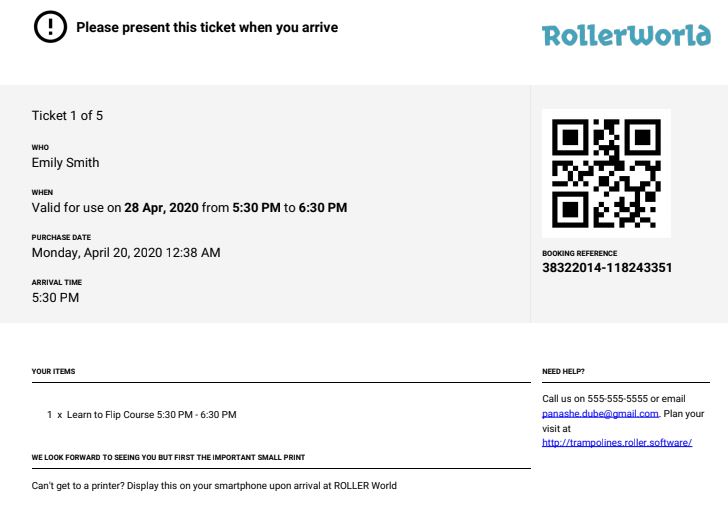 Master ticket
For platforms with master tickets configured, one ticket shows all session dates and times: