This article shows you how to resend a gift card.
Find the gift card
From Venue Manager, go to Products > All products.
For the particular gift card product, click more options and select View Gift cards.
This will direct to the Manage section of the Gift Card product. Use the search box to type in the gift card ID into the search box that appears, this will show the exact gift card you want to edit.
Click the more options button for that row and select View giftcard.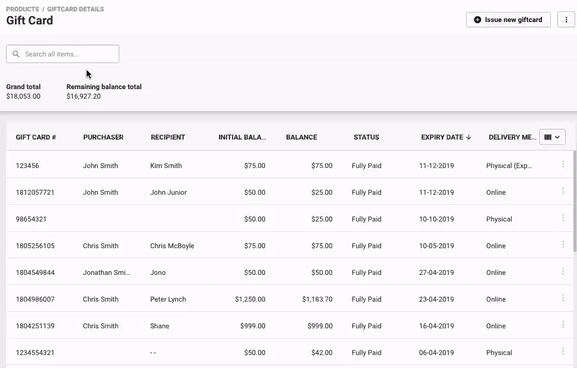 The above will redirect to the Gift card ID details page, click Resend gift card. If this is a physical gift card, please note that this option and button will not be visible.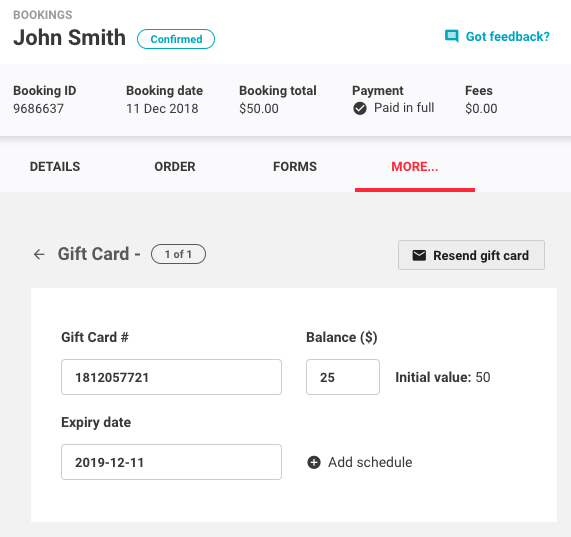 A pop-up modal will prompt you to type in the gift card recipient's email address, click Send Email when you are ready

Please note this will send the digital gift card to the purchaser to the email listed and the action will be tracked in the Timeline.