Gift cards are a powerful revenue-generating tool that's simple to create and utilize. They enable your guests to give a special gift from your business. Just like any other product, guests can conveniently purchase gift cards online.
When to use
Drive sales for session tickets or passes.
Issue gift cards for guest loyalty or new promotions.
Include as a gift for the guest of honor in party packages.
Enhance experiences with , master classes or high tea events.
Attract guests with special experiences your venue offers.
Customizable options
Set predefined or custom dollar amounts in gift card product settings for guests to choose from.
Allow redemption over multiple visits or for specific experiences/products.
Enable purchasers to add a personalized message, be it text or video.
Learn how to create gift cards
Recipient experience
Recipients receive a branded email upon digital gift card purchase, complete with your logo, gift card number, messages from the purchaser, and current balance. Learn more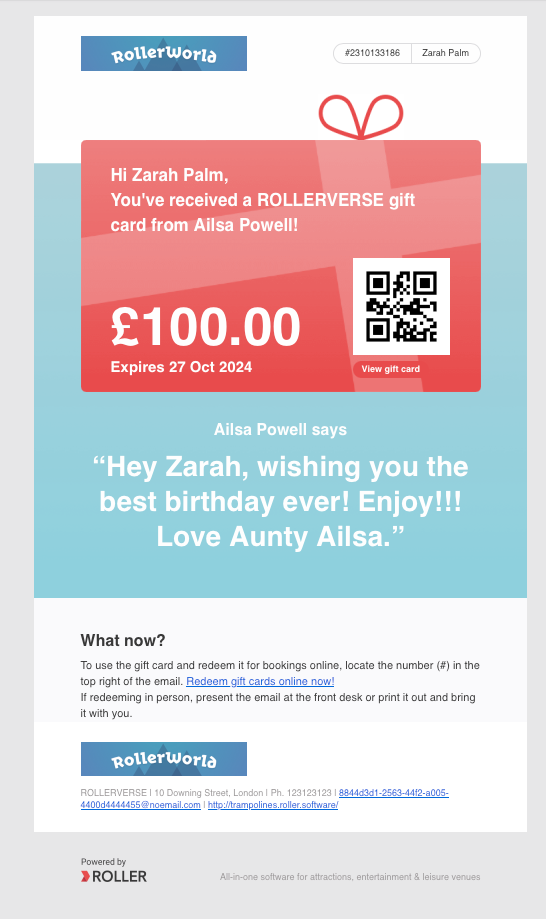 Manage gift cards
From Venue Manager, you can:
From POS, you can: