SKU Retail barcode scanning is a feature that is available on Growth and Enterprise plans. Please log a Feature Activation request via Support to enable this for the platform
About
This feature allows the ability to catalogue food and beverage item barcodes in ROLLER and allow for staff to scan those items directly into POS for rapid sales processing.
It also reduces the need to have every stock item uploaded into the POS menu tabs. Please note: SKU scanning can only be used in conjunction with stock items
Configuration
To set this up, set up the stock item as normal.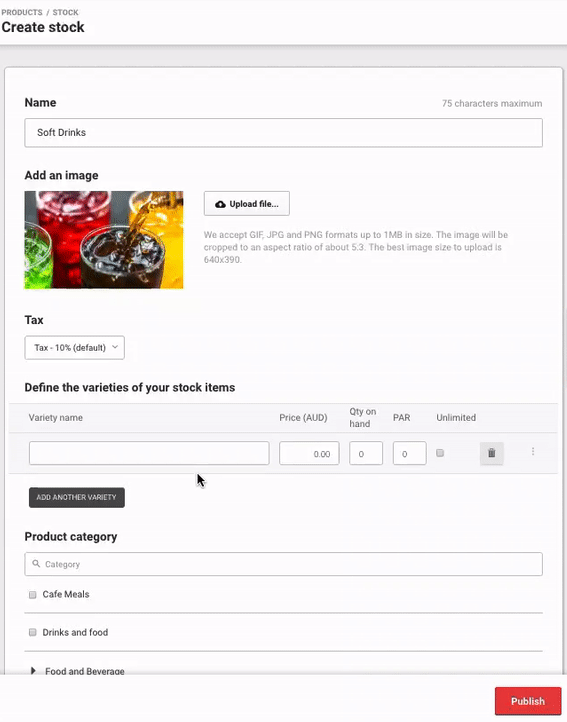 Click the more button for each variety to expand the additional setting options including the one required for SKU:
Assign a Barcode ID to each variety by either scanning the Barcode ID directly into this text box or type it in manually. Please note: Barcode IDs must be unique
POS
To save on POS menu real estate, there is nothing to configure as long as the stock items have been configured with Barcode IDs during the product set up. Staff will only require a scanner to be used in conjunction with their POS device and scan barcodes attached to stock items as necessary

Once they are on POS, they scan the stock or F&B item on any sales menu of the POS. Please note: this functionality does not work on the Bookings area, as this area can only scan in booking IDs