2. If the booking has an amount owing, it will be displayed in yellow under 'Owing' next to the Payment figure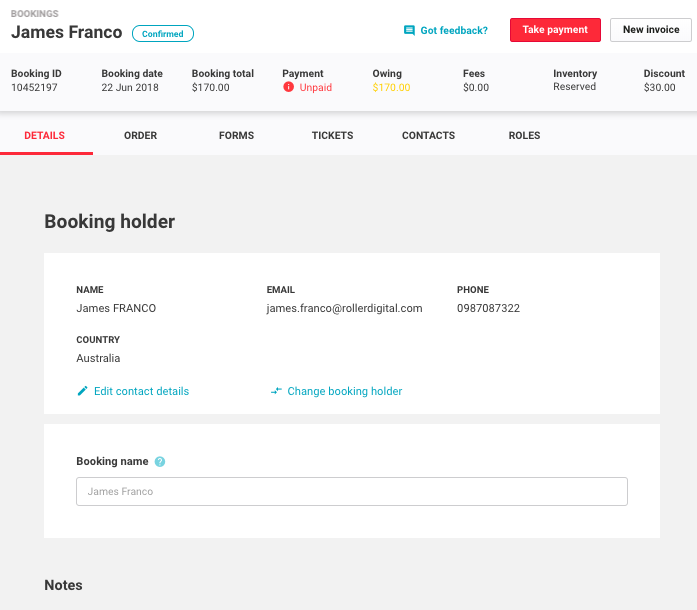 3. Click New Invoice

4. A pop-up modal will appear, select the following settings:
The applicable Payment Methods so that it appears on the invoice to the customer e.g. Cash, C/Card, Cheque.

If nothing is checked, the customer cannot see the payment options.

Click here

 to see what Payment Methods can be set

Set it to the full amount or a deposit (a dollar amount) and select the Payment due date.
5. Click Preview Invoice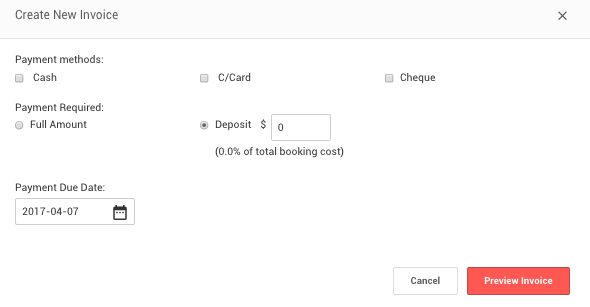 6. A preview will generate in the Send Payment Invoice pop up, please note any links created can only be viewed once the invoice is sent and generated. From here there is the ability to edit, add or omit details in all text fields:
customer email address - it can be sent to someone else including yourself
email subject will state "The Platform Name - Booking Invoice", more detail can be added such as the booking date
body copy will provide more information including payment methods


Any wording can be edited but do not adjust anything that is linked such as the Credit Card payment or invoice link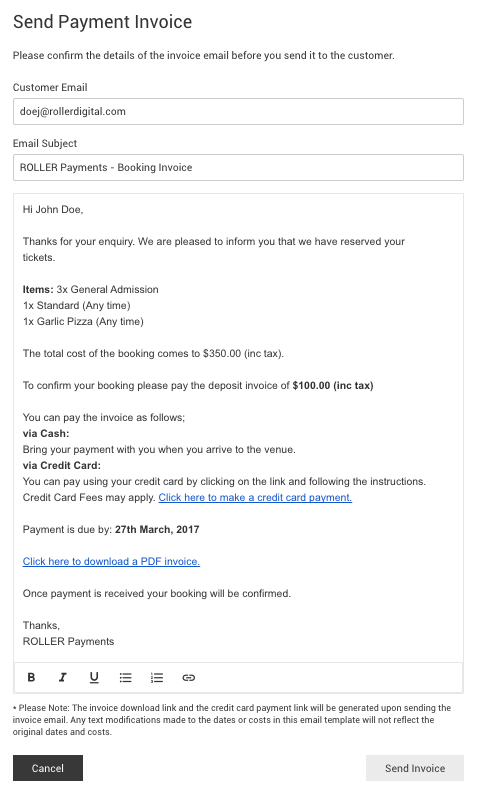 7. Click Send Invoice


Managing invoices 
Any payments made via Credit Card using the ROLLER payment modal will automatically update the booking. Payments made by alternative methods will need to be updated by staff to ensure bookings are updated as they are paid
Invoice Activity
Any invoices that have been sent out and any booking related activities carried out such as payments can be seen in the Activity Stream. Clicking the more button for the invoice will allow carrying out actions such as cancelling or marking invoice payments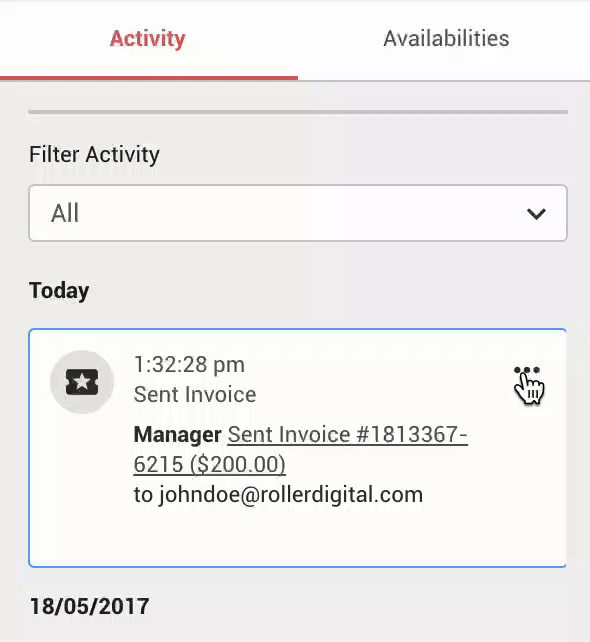 Cancelling invoices
Cancel Invoice -  this action cannot be reversed. Always cancel an outstanding invoice before generating a new invoice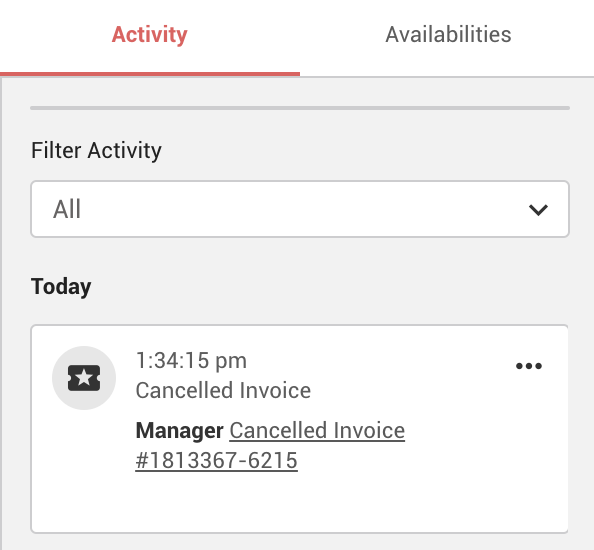 Invoice payments
Click the more button and select Mark as Paid -  a pop-up modal will give options to mark the time & date as well as payment method
Resending invoices 
Click the more button and select Resend - this will automatically resend to the customer and original email address invoice was sent to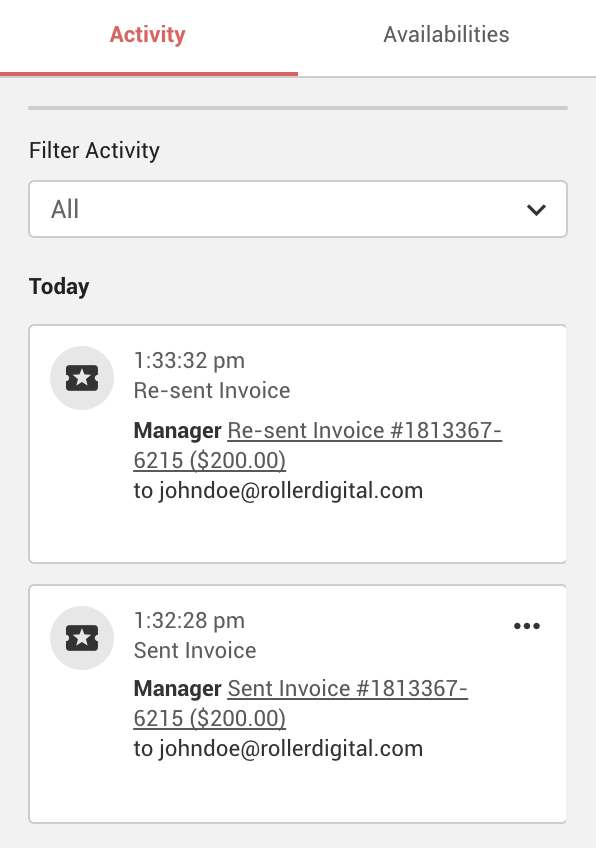 View invoice email
Click the more button and select View Email - this will open in a new tab to display what was originally sent to the customer