Staff accounts provide employees at your venue with access to ROLLER applications. This article will show you how to add a staff member account.
In this article:
Adding a staff account
Inviting existing users
Invite and activation of staff account
Related articles
Adding a staff account
The permission Can access staff settings is required to create staff accounts. This is enabled by default for Administrator role. When creating staff accounts, you are unable to assign roles with greater permissions than your own.
In Venue Manager, navigate to Settings > Staff
Click Add a staff member or Create staff member
Complete the following fields [* required fields]:
| | |
| --- | --- |
| Name* | First name (given name) and last name (surname) of the staff member |
| Email* | Email address of the staff member which must be unique |
| Role* | Assign a staff role with the appropriate access levels & permissions for this staff member. |
| Display name | Nickname used in apps |
| POS PIN | A unique numeric code to enable staff member to quickly login to ROLLER Point of Sale app. This code is autogenerated but can be modified. |
Once complete, click Save and send invite.
The staff member will now be added to your ROLLER account.
Inviting existing users

Email addresses must be unique in the ROLLER platform, no two staff member accounts (even in unrelated venues) can use the same email address. If a staff record with the same email address exists, a pop up will appear asking if you want to give the existing staff member access to your venue.
Click Confirm to grant access to your venue. The staff member will use their existing credentials to sign in.
Invite and activation of staff account
Email invite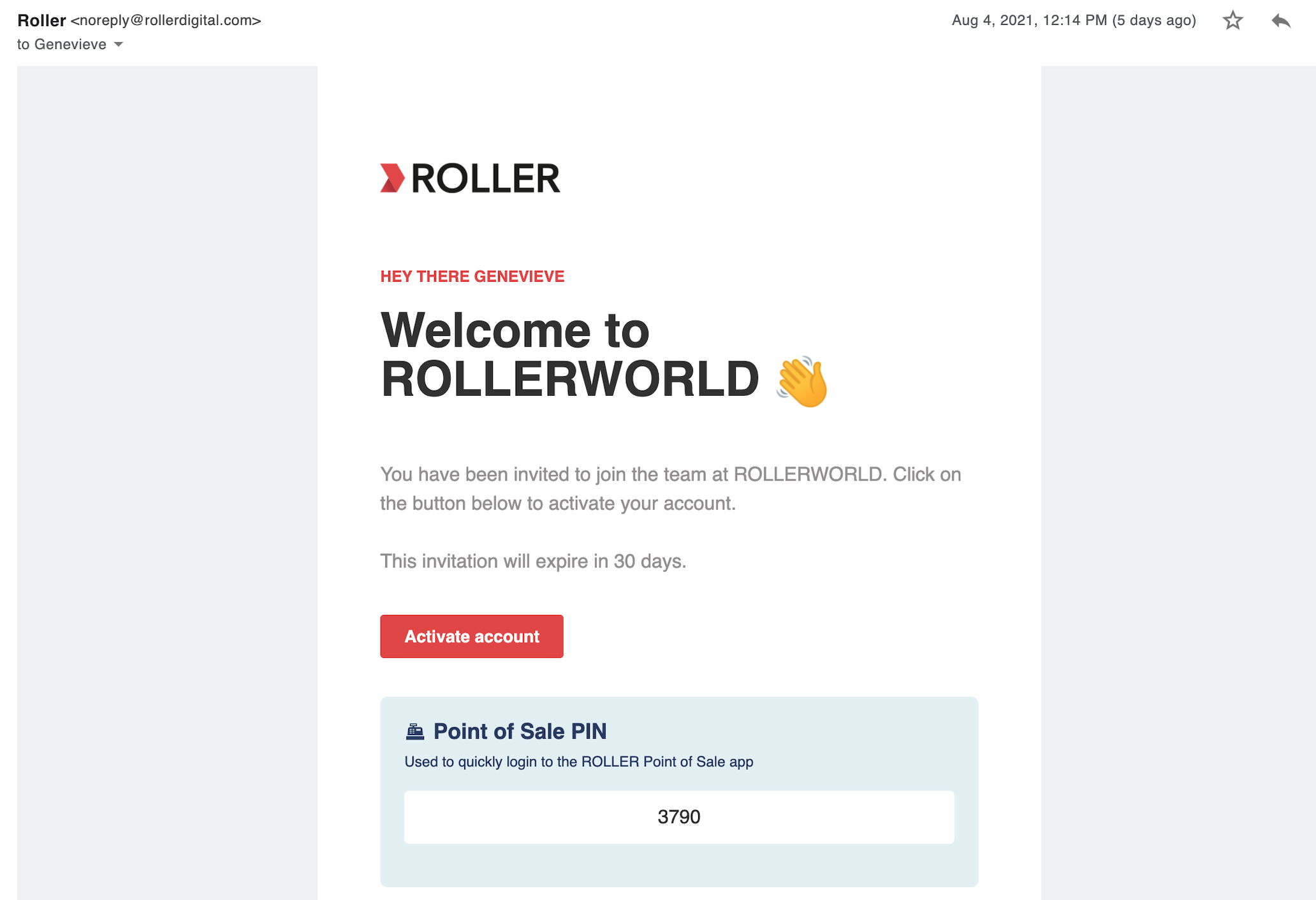 ROLLER will email the staff member a welcome email with the subject line "Invitation from [YourVenueName]".

Click on Activate account to proceed to account activation screen.
Account activation screen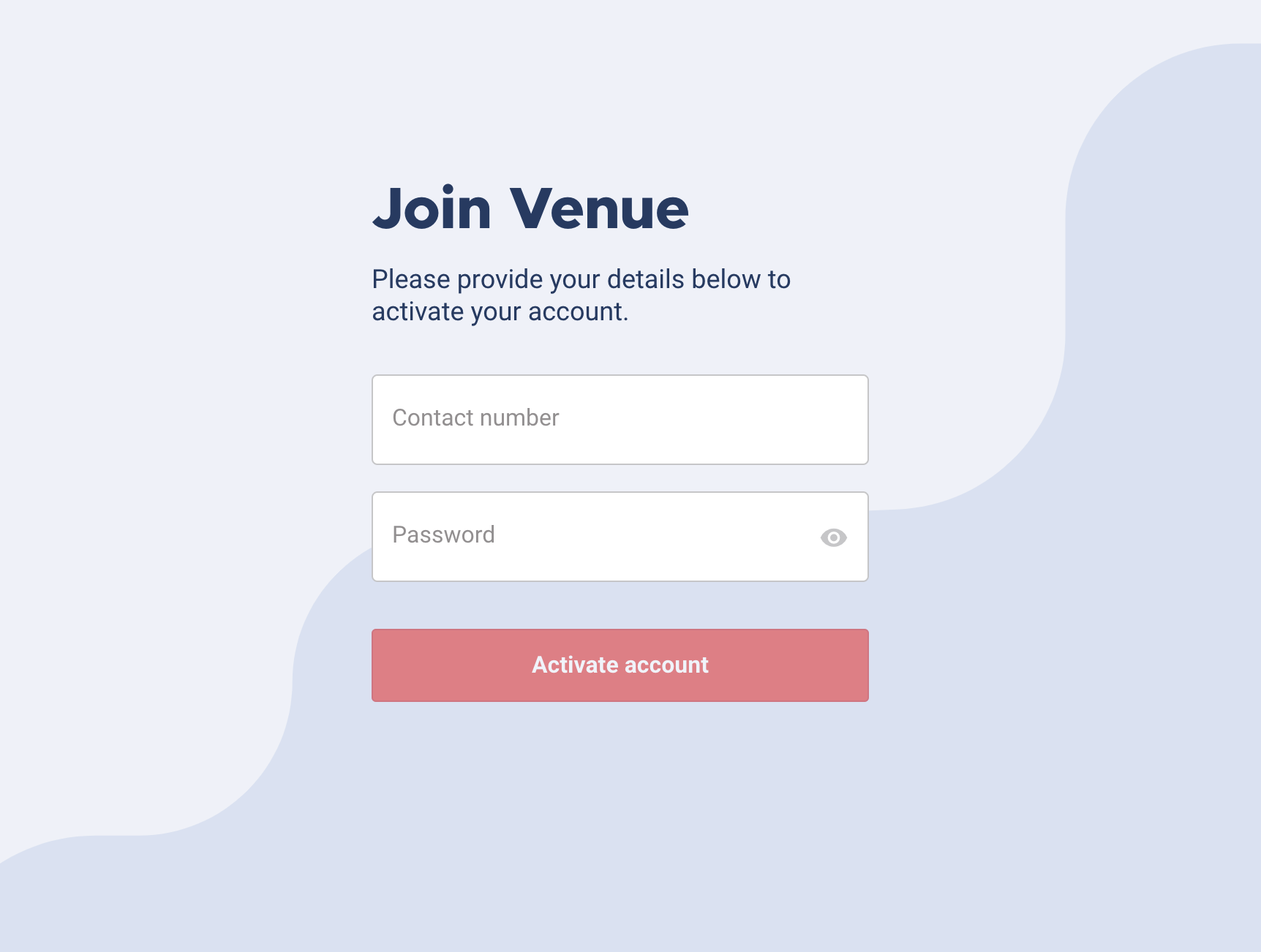 Enter a contact number and set a new password.
Once finished, click Activate account. You will be taken to the sign in screen where you can use your email and password to access ROLLER apps.
HQ multi-location staff access
If you operate multiple ROLLER accounts, you can configure a staff member's access to different accounts. See this article Managing HQ staff & roles for information on setting up HQ staff access.