One of the first things to set up on your ROLLER account are locations for your venue.

This article shows you how locations can be created and used to manage your physical venue capacities and resources to support them.
In this article:
Overview
Plan your location setup
Create a new location
Create a sub-location
Edit an existing location
Overview
Locations are used to manage the capacity in your venue. Once set up, locations can be linked to products to manage the number of guests that can book and ensure you never overbook.
A location can be configured to hold Multiple bookings at once (eg shared trampoline area) or a single booking at one time (eg Party or VIP room).
Plan your location setup
Before creating locations, you should think of the venue and its different areas (capacities). You should have a location for the entire venue and each room or section you need to manage capacity of.
If you have products that have their own capacities but not a designated physical area, but will also count towards the numbers of the whole venue, you should also create a location for it. For example, you might have a class that runs in the entire venue but it's not for 500 people but a smaller amount of 25.
Create a new location
From Venue Manager, go to Settings > Locations.
Click + Create a location in the top right.
Give the location a name, assign how many guests it can hold and select if the location is for multiple or single bookings.
Click Save changes.
If your product requires multiple different locations, make sure that you create these separate locations by pressing the Create a location button again. Do not create a sub-location.
Create a sub-location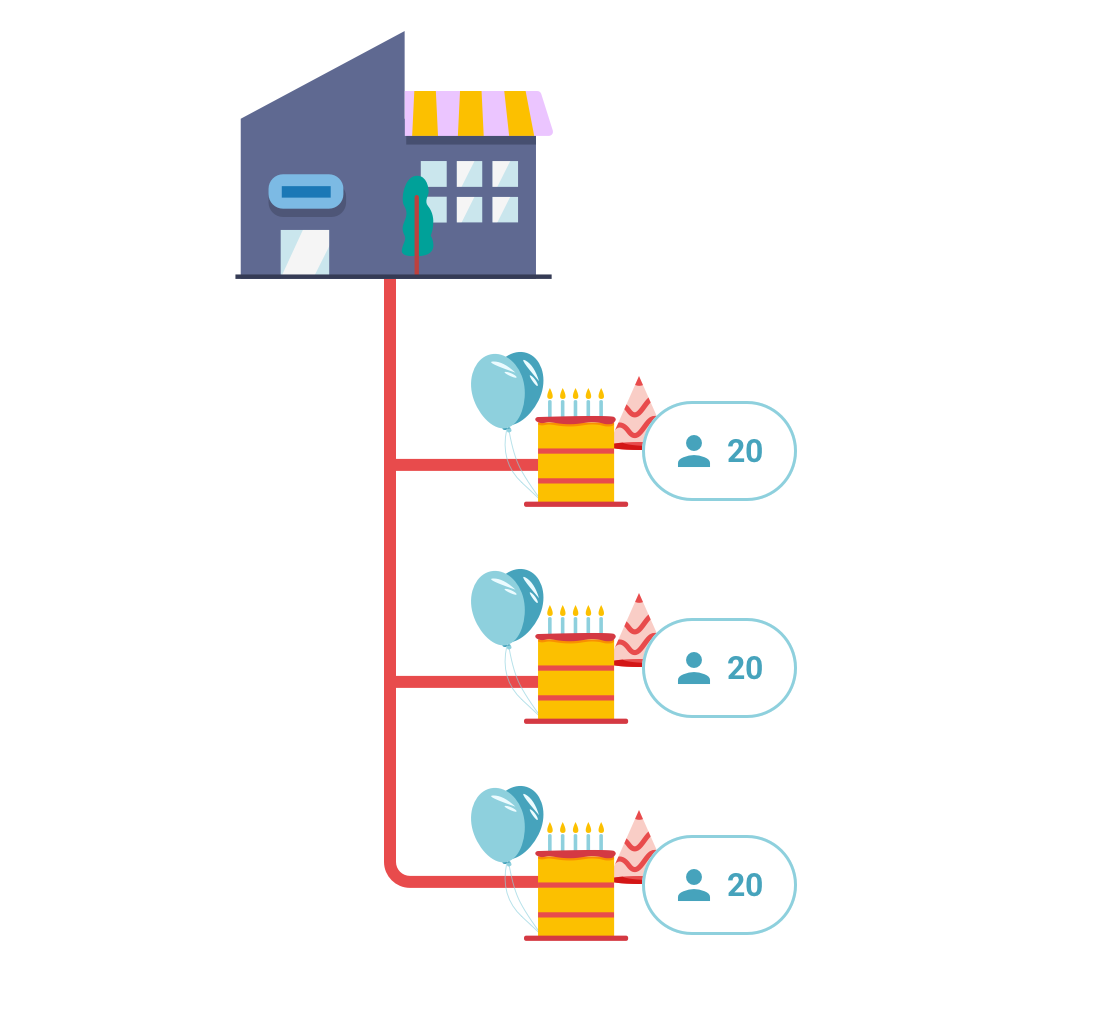 You can also group locations together and assign a product to the location group.
Any bookings will be allocated to the first available location within that group.
For example, if you have three party rooms, you would create a party room group and assign your party products to that group. Then any party bookings will automatically be allocated to the first available location in that group.
Click Create a location and name the Location Group as the category (eg Party Rooms, Function Spaces, or VIP Rooms
Click the add button (+) on the location you just created. This will create a sub-location.
Add the sub-location name, the capacity and make sure that the location is set to single booking

Repeat step 2and 3 for all sub-locations.
Click Save changes once done.
If you click the more button in the top right, you can Expand All or Collapse All sub locations.
Edit an existing location
From Venue Manager, go to Settings > Locations.
Find the location you would like to edit and make any changes as required.
Click Save changes.
You cannot delete a location which is assigned to a product.