Learn how to make adjustments to an existing booking in POS.
Search for existing bookings in POS
Before you can make changes to an existing booking, you must first search for the booking in POS:
Login to your POS and search in the bookings tab using the booking ID or booking name.

Click the correct booking to bring up the booking details.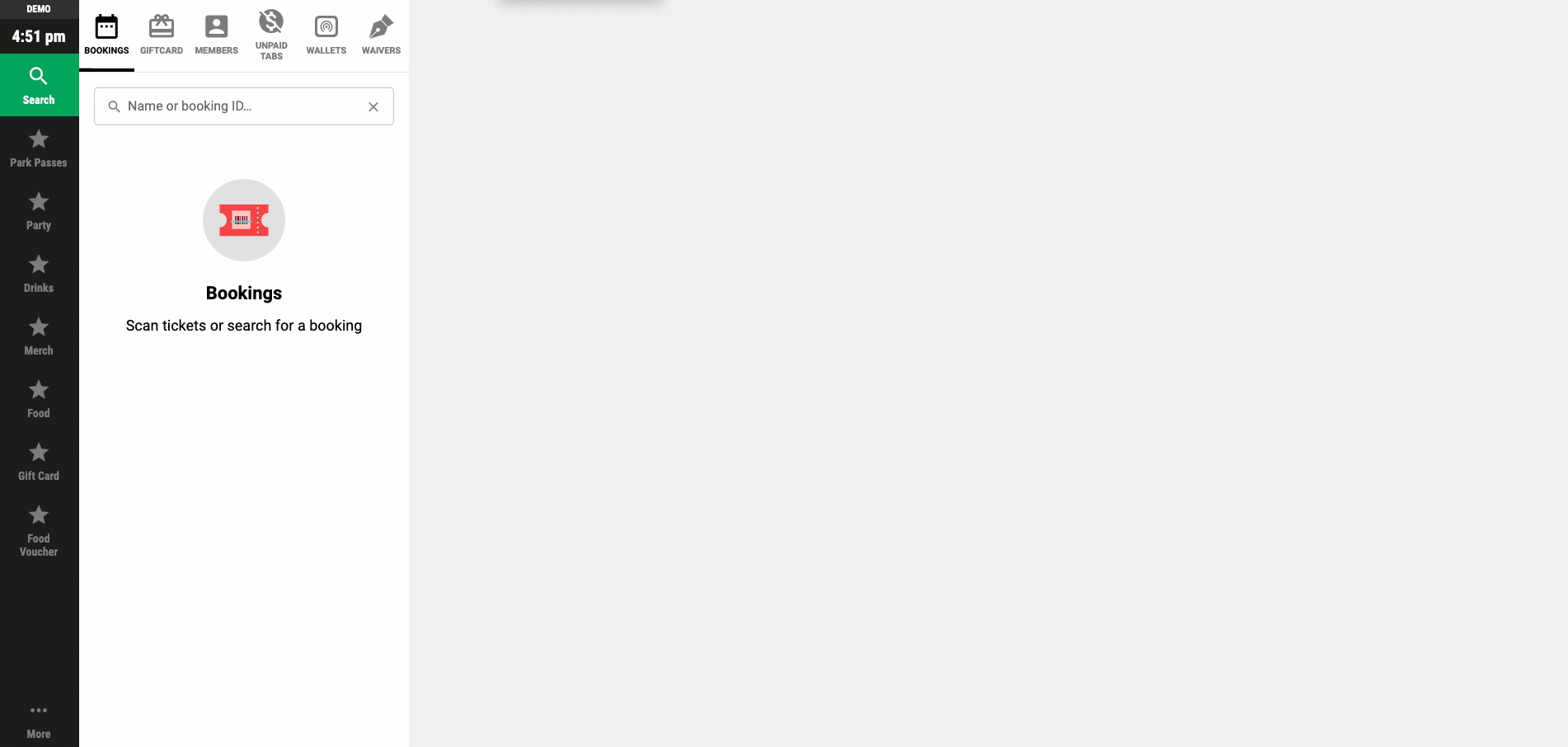 Remove items from a booking
These instructions are only for removing items from a booking - if the circumstance requires refunds or removing and refunding individual item(s), please refer to
this article
on refunding in POS.
Check the box next to the item that is to be removed.

Click the options menu (three dots)

and select

'Remove item'

from the drop-down menu

A pop modal will appear asking to confirm the removal of those items. The pop up also includes a warning that removing an item may result in a refund being due. Once confirmed, the items will be removed from the list and the balance will be updated accordingly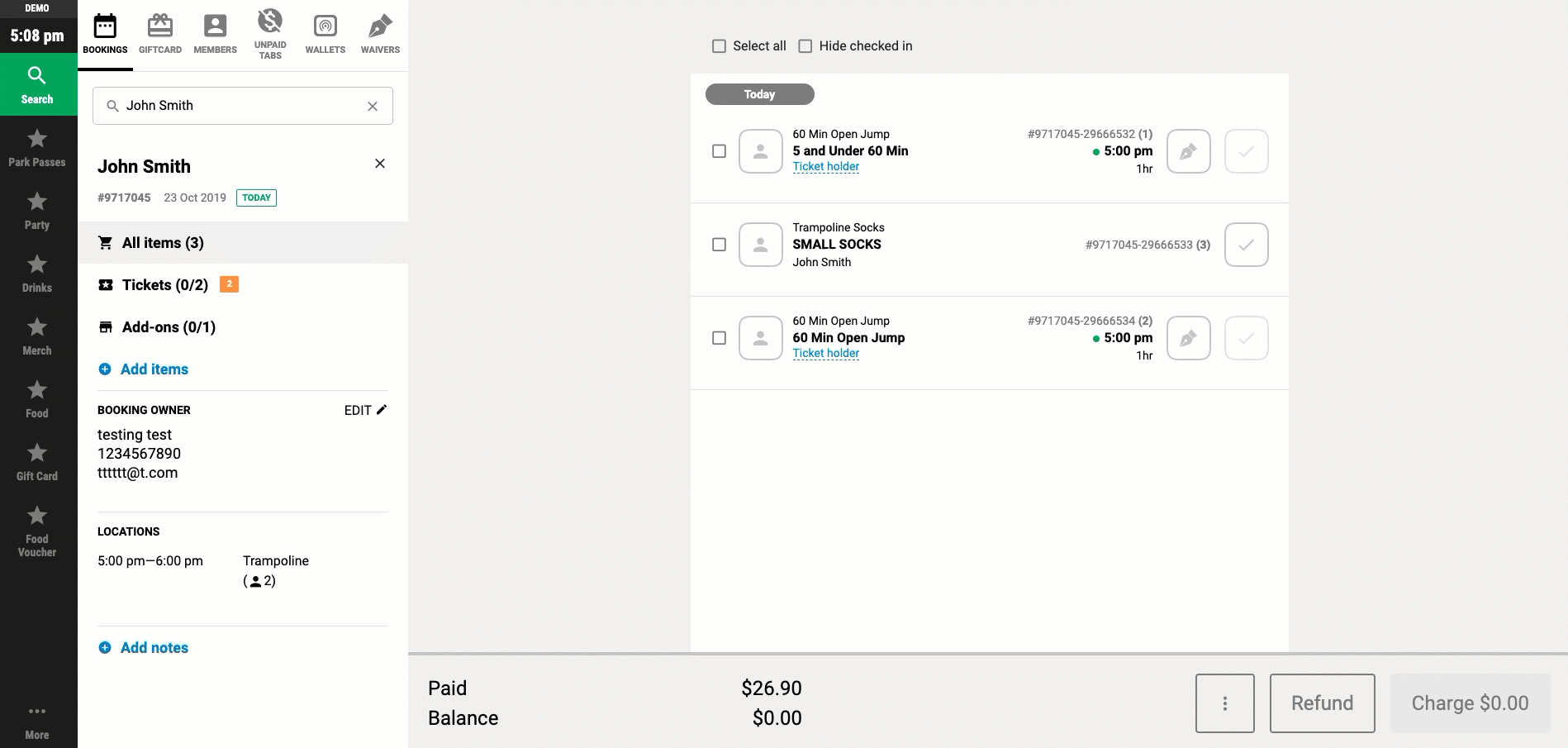 Add items for the same day
Click the

'+ Add items'

button

on the left-hand side panel

At the top of the right-hand side panel, there's a confirmation stating

'Adding to booking # - Booking name'

e.g.

'Adding to booking #9717045 John Smith'

Select a POS menu as you would for new bookings and add items to the cart accordingly - these items will default to the current date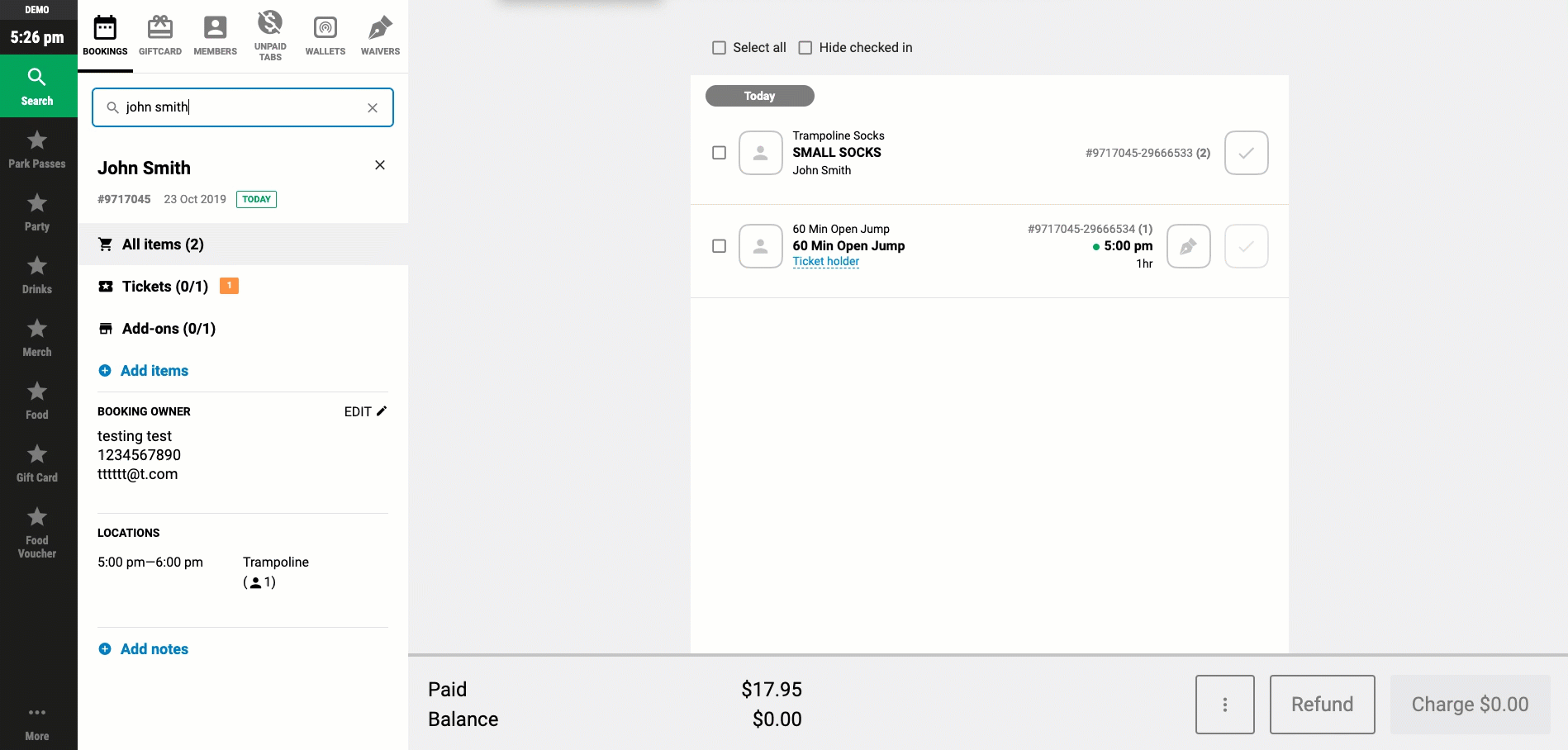 Add items for a different date
Please note
: It is not possible to add items for past dates, only for future dates
After clicking the

'+ Add items'

button, you can change the date and then add items from menus.

In the cart, you can see the date the product is being added for and when returning to the booking itself, items will be split per date.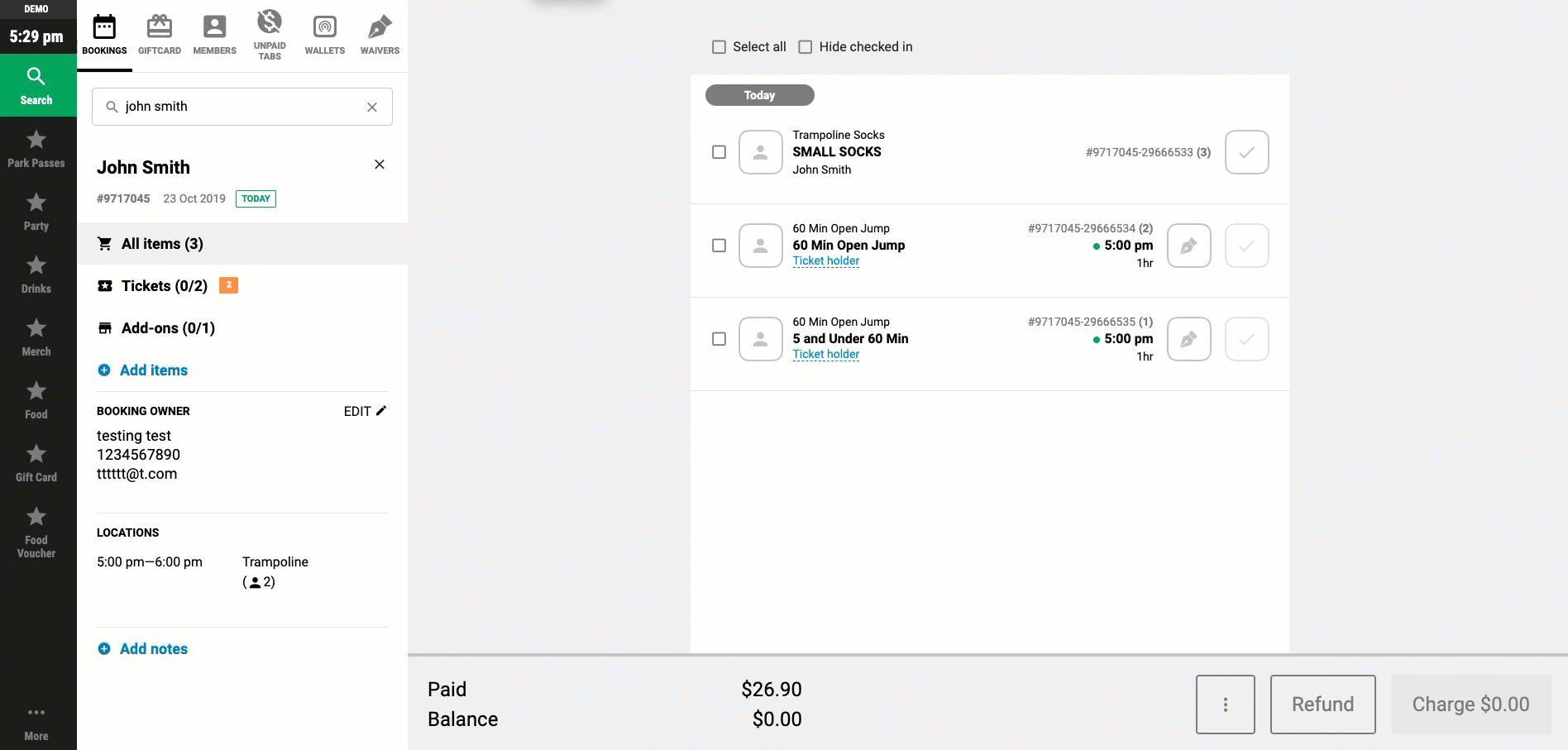 Cancel adding items to a booking
If for whatever reason, additional items are no longer required, click the 'Cancel' button in the top right and a pop-up modal will display asking to confirm canceling the addition of extra items - 'Yes, cancel' or 'No' to continue.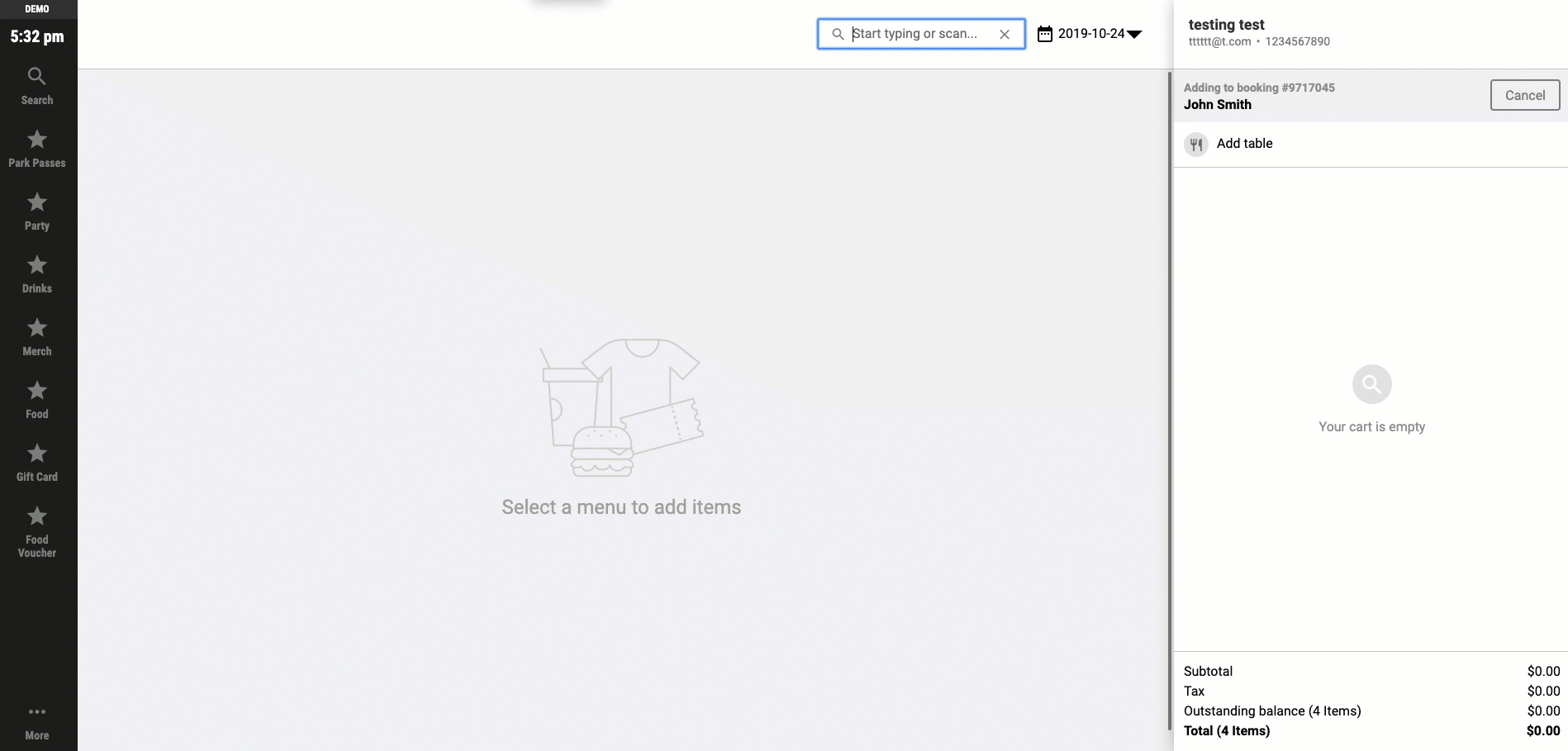 Pay for additional items in an existing booking
There are two options for taking payment 👇
Pay later
Selecting this option will add the items to the booking and the screen will go back to the booking itself
Pay total
Selecting the 'Pay total' option will take payment for any outstanding items for the entire booking, not just the items added. After clicking this, the payment modal will slide out so you can take payment and select the payment method.