This article will outline how to create a Package by combining existing Passes, Add-on's and Stock items. If you're after an overview and introduction to Packages, see this article.
Please note - Memberships are not supported in Packages and remember Packages can only include one session ticket type per variation.
Create your product
Hover over Products and select Create product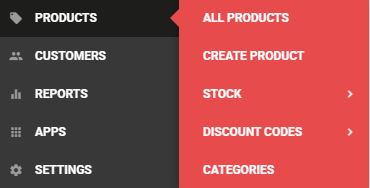 On the Products page, select the Packages option


Create a package
Give the Package a name and select the Package type

A single package is a standalone singular product offering
Package variations allows you to have multiple package varieties with slight variations, e.g. one family combo includes 4 entry tickets and another package variation includes 5 plus an additional merchandise item

Details
Either option that is selected, the first step is to add the following information about the Package:
Short description

Full Description (optional)
Image (recommended)
Single package
Search and add products in the package items - a tick will denote its selection, click Apply
Adjust quantities and unit prices (optional) - allows you to discount items inside the package to provide benefits for the guest in selecting the package

If an additional item is added by mistake, it can be removed easily by clicking the delete button for that line item.
Please note: there can only be one session ticket type per variation
Package variations
When selecting Package variations, under Package items, there is the option to +Add variation
A pop-up modal will appear for you to name your variation and add allocated package items
A custom description can be added and a specific image can be added to override the main package
Hide from online sales can be used to restrict this package variation from being purchased online
Click Save
To add more variations, repeat the steps until all variations have been created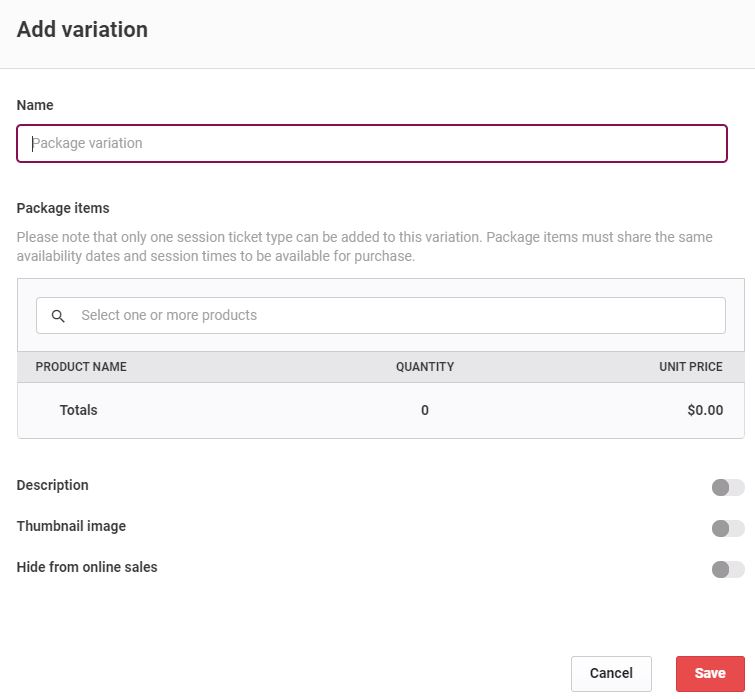 Sales period
Set the sales period by clicking the Select dates button

A pop up modal will appear, click on the Date range settings and select the calendar dates and days the package is available.
Please note:
if one of the products is not available on the date you have selected, the package cannot be sold despite what is set here, you will need to adjust this on a product level.
For example, the package is available Monday - Sunday, it includes a pass product available Monday to Friday and a T-shirt and soft drink that is available every day. It will not be available to sell on Saturday and Sunday unless the pass product is adjusted to available on the weekend.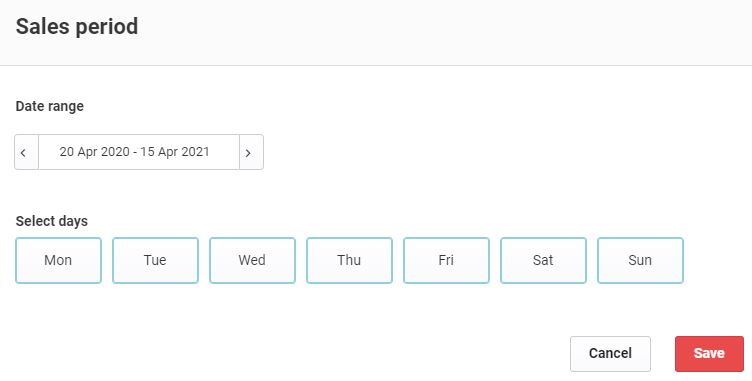 Deposit
Set whether the guest will pay the full amount of the package at checkout or set a percentage or dollar deposit amount.


Product management & categories
Select the Product categories and Reporting category this package applies to.
Advanced settings (optional)
Configure Add-ons to be sold alongside the package as an upsell
Data capture - Select a form that you have created to request additional information
View conditions - toggle this switch on if sales of the package can only occur through Venue Manager and POS
Booking confirmation required - bookings require guest confirmation
Show individual items on receipts - receipt will list out individual package products
Save
Click Save once the Package has been created