A staff member can access the POS functions menu at anytime by clicking the options menu (3 dots) located in the bottom left-hand corner of the screen.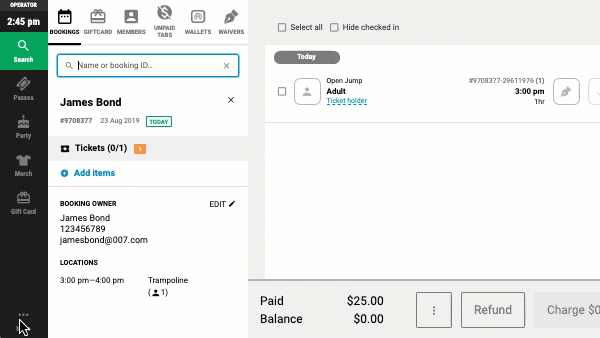 The following functions are available:
Open till: This will open the till drawer without processing a sale.
Till notes: A pop up appears for staff members to leave a note during a shift.
Settings: From here, staff can adjust the till settings, hardware settings, check in settings, cashing in/out and balancing the till at the end of the day.
Activity: From here, staff can view all transactions that have been processed in the till from the start of the shift.