Put through a wrong transaction or unhappy customer (Shh! I won't tell)...here's how you can refund them directly over the counter using POS
To issue a Refund using POS, you will require a Manager as only they can authorise refunds. If you click Refund, a pop up modal will appear asking for the Manager Code
Find the Booking
This can either be done from the Bookings Tab or the Activity tab, search either by Booking Name or ID.  Click on the booking to display further information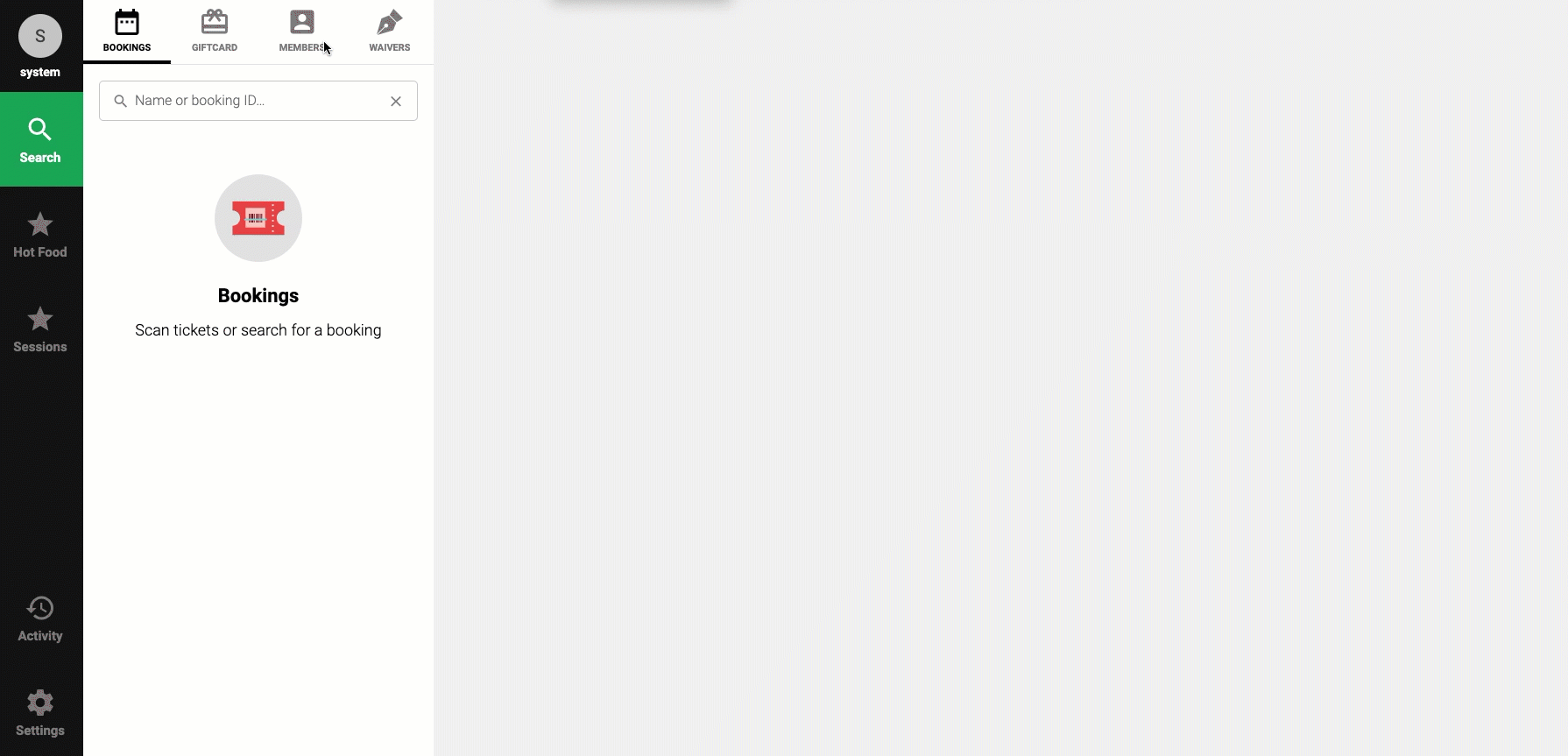 Refund
It is recommended to refund using the original payment method. Click the Refund button, a pop-up modal will appear giving you 3 options:
Cash - you will need to pop the till to give the money to the customer
Credit Card - this will connect to your payment terminal and you will need the customer's credit card to swipe when refunding
Gift Card - it will refund to an existing gift card, you will need to know the unique Gift Card ID to refund this way
From here, you need to select a refund method:
Total paid - this will refund the full amount paid, and will by cancel the booking by default unless you deselect the checkbox 'Cancel the booking once the refund is processed'

Use this method if you want to remove the current payment method & replace it with an alternative. Just make sure to deselect the cancel booking checkbox first.



Individual tickets - this will list out all tickets and you can refund each by selecting the checkbox. This option will remove those items from the booking, which means that those tickets are no longer valid.

Selecting all the items will also automatically cancel the booking
Individual tips - allows the ability to refund a tip or multiple forms of gratuity from the booking

Other amount - is a custom amount as chosen by the user, however, it can not be more than the total paid. If the amount you are refunding equals the total booking amount, the option to cancel the booking will be displayed

Whenever a number pad is displayed, POS users are able to change the amount to be refunded by clicking the backspace button and keying in an amount less than the total.
Click the Issue Refund to process the refund.
Once the refund is processed, you can Print Receipt or just exit by clicking the X button on the top right corner of the pop up modal, or the Close button.